A group date is a great way to spend time with both your soulmate and other people, however, for some strange reason, many couples never go on them. Many people still prefer banal single ladies online dating – a man finds a woman, asks her to go out, then they start a relationship, and that is all. The relationship becomes routine.
Perhaps you are worried that this will be embarrassing or you have no idea how to organize such a meeting. However, no matter what doubts torment you, we have compelling reasons why you should try to go on a group date (albeit for the sake of an experiment).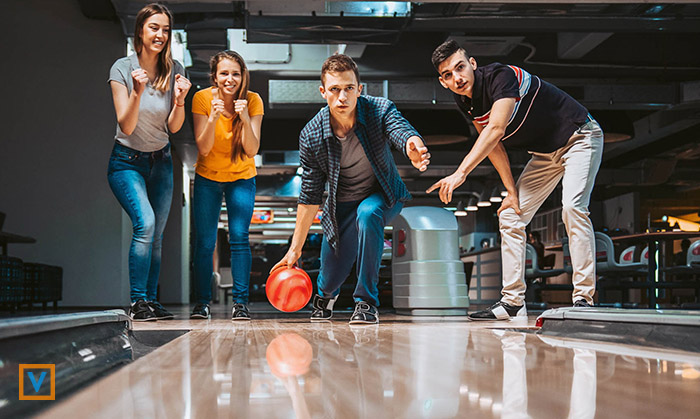 What Are the Group Dates?
A personal date is a meeting of only two people. When two couples meet, this is called a double date. A group date is when several couples get together. And it doesn't matter where people have found each other – on a hot women dating site, at a master class, and so on. Picnics, cafes, church meetings are perfect for first group dates. You feel more at ease, and you don't have to constantly take care of keeping the conversation going.
The idea to arrange fun group dates can be useful in different cases. Participating in such dates is fun and unusual on the one hand, and it is psychologically difficult on the other because there is some kind of embarrassment and even some fear of competition. Nevertheless, it is not worth completely abandoning the idea of arranging a group date because this can be a very interesting experience.
For a date to go well, you need to start with its competent preparation. To do this, first of all, it is necessary to observe several basic requirements for the participants of the future date: all participants should be aware that the date is group, and they should be positive about the idea of such a date.
Why Do People Go on Group Dates?
Are ordinary dates already out of fashion? Of course, they aren't. Just a grouper date also has a positive effect on relationships.
1. Group dates can help you get less nervous in the early stages of a relationship
In a group of several people, there is a higher chance that a casual conversation will begin, and things will be discussed (albeit some common topics). The main thing is that this can help avoid embarrassing silence and a little distract from the need to answer something or express your opinion every minute.
2. It can refresh your relationship
One of the most important tools for building strong relationships is shared experience. Therefore, when you try something new together, your relationship can grow and become stronger. Besides the fact that grouper dating can bring diversity to the routine, it is also a great way to expand your horizons and find a new interesting pastime.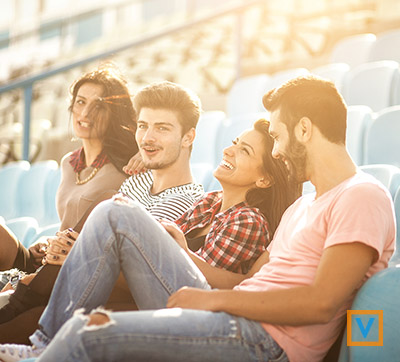 3. You can spend the evening with your best friends
If you and your best friend spend together much less time than before, then a group date is a chance for you to meet and introduce your soulmates to each other. But don't spend the whole evening trying to tell a friend about all your news and problems. Make sure that everyone in the group gets the opportunity to speak and the topic of conversation is interesting to all participants.
4. You may learn something interesting
Fun creative date ideas can diversify your life in different ways. For example, you can ask another couple how their most romantic or crazy date went. If you like their story and want to repeat it, then feel free to do it – there is no plagiarism in love. Isn't it nice?
5. You can discover new places
One of the most remarkable features of group dates is the idea of where you can spend such meetings. When it comes to discussing options, you will probably find out about some new places in your city. These can be establishments that you neither thought about before, nor heard of, nor were going to visit.
How to Offer Your Partner a Group Date?
In a relationship, no matter how cool you are together, you don't need to take an example from hermits and spend all your time at home, playing games and watching TV shows. You and your partner should at least occasionally get out. Doing something with other people is a great way to strengthen your relationships. So, how to ask a girl out on a group date? First of all, think carefully about this idea, analyze all the possible risks: there is a chance that the partner is simply not ready for this. Perhaps you are not ready for this either.
Before implementing your ideas, you must first talk about them. And say it to your woman so that she doesn't think you don't love her anymore. It's better to start with the fact that you are completely happy with her, but you can feel even better if you both try something new.
The main thing is to remember that a group date is an experiment, and the feelings of your partner will be the most important in it. She shouldn't feel deprived of affection or attention. So, try to do everything so that you and your girlfriend will feel comfortable on the date.
Fun Group Date Ideas
The choice of activities for a group date is the most difficult part of preparation. The fact is that you need to carefully choose ideas because each participant can have their interests, tastes, and habits, and it is more difficult to find a compromise solution for several people than for two. It's best to choose a group date entertainment that brings new experiences to all participants. So, what are the group date ideas?
Karaoke
You may not be ready to sing your favorite song in front of the entire bar, but for this, you can rent a separate room in your favorite establishment. Your couple can compete against other couples or men can compete against their women. Choose your favorite songs and let each team try to surpass each other with their next performance. This can be one of the best group date night ideas.
Tabletop games
Organize a game evening. You can have fun playing exciting board games such as Dixit, Alias, Monopoly or any other favorite game and play it all together. However, remember that board games seem easy and laid-back at first glance, but if participants are very gambling, they can be completely ruthless.
Group hike
There is no need to look for a group date café because it is a banal option. So, why exactly hiking? It's simple. As someone once said: hiking is a small life. And it is so. In a couple of weeks, you will experience (perhaps for the first time) a lot of feelings and emotions. Winter hiking is more difficult than summer one, but you can see so many beautiful things!
Pool party
Is it summer and you want to hang out? Then have a pool party! Make cocktails, turn on music and have a good time. This idea will appeal to everyone who wants to relax after a hard week of work. Don't miss the opportunity to do this together. This atmosphere contributes to a quick acquaintance with all the participants of your date.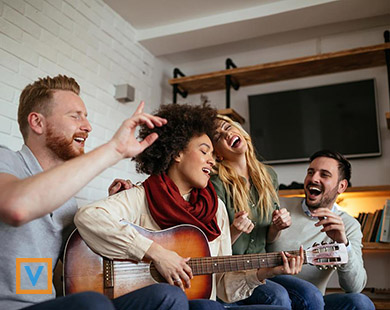 Escape rooms
There is a reason why the escape rooms are so popular. They are interesting and cheerful, make you think quickly, and act as a team. There are many different topics, so you should choose the one that will be interesting for all participants. You will experience a storm of different emotions and then discuss for a long time what is happening.
Degustation
What are the best group date ideas for adults? If you have reached the age when the law allows you to drink alcohol, then a wine degustation is a great idea for a group date. You will probably learn something new or maybe you all laugh at it together. You can also taste various products, such as rare cheeses. How do you like this idea? You will have fun for sure.
Workshops
This is one of the fun group date ideas either. All you have to do it to visualize your emotions and feelings in your work. Looks, touches, smiles and pleasant words. Everything that accompanies an ordinary date will be there, in the process of creating a masterpiece. You come, create, and spend time interestingly.
Group Date Tips to Make It Work
You decided on a group date, so how to make it work? And who didn't get picked for group date?
1. Carefully choose partners for a group date
For the first time, it is better to take a longer look at people and choose those with whom you have common interests and similar characters. Some people can spoil a romantic evening with their shackled or overly active behavior not only for themselves but also for you. So, trust your intuition and think carefully.
2. Find out their preferences
You may prefer fast food cafes with hamburgers and chips to all restaurants with exquisite delicacies, but before inviting other people to have a group date, it would be nice to find out what kind of cuisine they like and what is completely unacceptable for them. You don't want this meeting to turn into hell for them, right? Therefore, if you go to a restaurant together for the first time, choose one known to all of you, in which you will feel quite comfortable.
3. Don't choose too expensive places
It is very easy to make a mistake and choose a trendy place where it is very fun and pleasant to spend time, but the prices are much higher than in other places. It seems that you are forcing other couples to pay more than their budget allows. Therefore, in order not to be mistaken, find out the prices in advance. This way, you will avoid embarrassing situations, and no one will be offended.
So, creative group activities are a perfect chance to discover new places, find out interesting things, enjoying the search for new friends. Finally, remember one more rule of a good group date – it shouldn't last too long! Otherwise, you will get tired or you will get bored. It is better to stop on a pleasant note of intrigue and fullness of emotions.