Hobbies testify to the harmonious development of personality. The way we spend our free time says a lot about our character. But what can a hobby say about a relationship between a man and a woman?
Hobbies for couples not only make relationships more interesting and eventful but also help avoid quarrels, miscommunication in relationships, misunderstandings, and even betrayals. They make a couple united, and the friendship between a man and a woman develops, which is no less important for a relationship. So, check out the ideas for hobbies for couples below.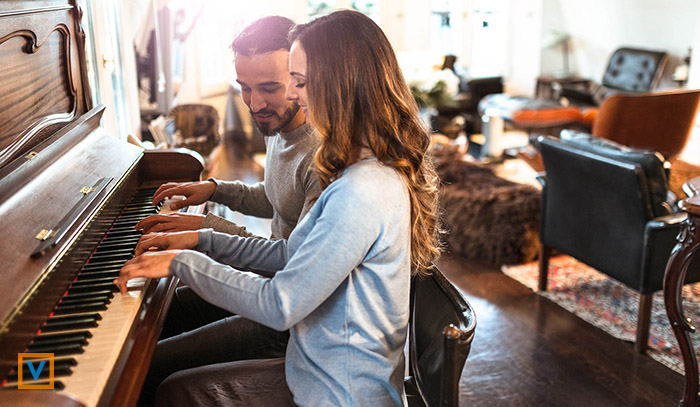 How Couples Hobbies Help Relationships
When we find a single girl and start a relationship, we need to look for hobbies couples can do together that are interesting to both and allow us to spend as much time together as possible. And people who have been living together for more than ten years need hobbies to help regain their lost connection and desire to be together.
Hobbies are an additional reason for communication. The main thing is that it should be truly cooperative and necessarily bring positive emotions so that everyone feels their significance, complements the other and gives an opportunity to prove themselves without compromising the relationship. Scenarios for the development of your hobby depend on the characteristics of your couple as a whole.
Main Mistakes When Choosing Hobbies for Couples
To build a harmonious relationship requires a lot of effort. A joint desire to find common interests will help get closer, minimize conflict situations, and make life more diverse. But people often make mistakes choosing wrong hobbies for couples.
Choosing without asking your beloved one
Few people seek common interests, and their absence is attributed to an unconfirmed opinion that opposites attract. Nevertheless, even simple preferences in music, films, television programs can give an idea of each other's interests. Don't choose a hobby by yourself but start a conversation with your soulmate in a relaxed atmosphere. You can capture brief points to make it easier to remember and then think more about the details.
Picking something that brings discomfort to someone of you
For example, when one of the partners wants to please the second one, he or she starts doing something that brings discomfort. They do it without pleasure, just for the sake of being able to keep a conversation going on a particular topic and seeming to be interesting. As a result, a person is tormented by an unloved occupation. If one of you feels uncomfortable, then it is better to change your hobby to something that satisfies both of you.
Picking a hobby that requires a high competitiveness
A hobby is useful in every way, except for one thing: don't get carried away. Excessive dedication to any occupation to the detriment of other life tasks and plans will not bring anything good. A hobby shouldn't turn into a competition. Your partner is not an opponent who needs to be defeated. You just do one thing together and get satisfaction.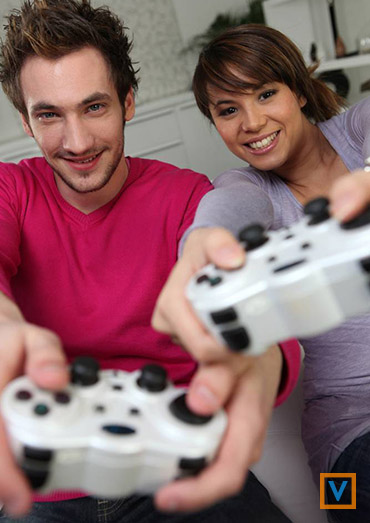 Choosing an expensive hobby when you can't afford it
When people decide to seriously do something, they begin to madly buy materials, tools, equipment for their hobby. And the more they get involved in all this, the more difficult it is for them to quit it. We are talking about those gaps in the family or personal budget that a hobby can lead to. A hobby can ruin any relationship if a man or woman spends half the salary (or even the whole) for their hobby. That is why it is better to choose something from cheap hobbies for couples first.
Fun Hobbies for Couples at Home
Joint leisure is very important in a relationship between a man and a woman. Fun hobbies for couples bring lovers together, allow them to keep new in a relationship, look for new common ground, develop and move forward.
1. Learning a new language
This is one of the most difficult and useful hobbies for couples at home you can do together. This is especially convenient when you live together. As you know, for effective learning, it is important to immerse yourself in the right language culture as much as possible. Tape all the things in the house with their foreign names, read each other lists of phrases before going to bed and watch movies with subtitles together.
2. Cooking
Gourmets love cooking. Such people like to go out, they often visit restaurants or unusual shops of exotic products and spices, they love to try new tastes. There is usually a lot of passion in the relationships of such people, they know how to make their partners happy. So, for example, you can cook a lot of delicious dishes together every Friday.
3. Collecting
People collect money, photos, posters, and other little things. Those who want to keep a spark in relationships are prone to collecting. Such a hobby speaks about the pedantry of people, and they appreciate honest relationships where the opinions of both partners are taken into account. But keep in mind that this is not one of the inexpensive hobbies for couples. Sometimes it requires big money.
4. Making art
This is a wonderful opportunity to turn your favorite hobby into a pleasant pastime. You can be a specialist or just a lover of drawing, singing, puzzles or mosaics, origami, iron robots – anything you want, everything that makes you create and enjoy it. What can be better than the time when you are involved in hobby thanks to which your soul is resting, and your soulmate is experiencing the same pleasure from it?
5. Getting a pet
Every pet, whether it's a hamster or a huge dog, requires a lot of care, love, and affection. This is one of the best hobbies for empty nest couples because you constantly have to give your love and care to a little friend together. The main thing is to adequately understand the entire level of responsibility if you decide to take any pet home.
6. Doing yoga
Working in pairs is a great way to add new sensations to your relationship. You motivate each other to stay healthy, and this is a great way to start or end the day together. Yoga is a fascinating way to restore your body and mind at the same time. Yoga classes have a beneficial effect on a person as a whole – reduces weight, increases muscle strength, tone, and flexibility, strengthens the cardiovascular system, and also improves mental harmony.
7. Handmade
This includes all areas of activity in which people create something with their own hands – drawing, knitting, carving various figures from wood, designing, sculpting, and creating various ornaments, scrapbooking (i.e. do-it-yourself album and card creation), and so on. Such fun hobbies for couples at home bring great pleasure to people in love and brighten up their leisure time.
Great Outdoor Hobbies for Couples
It is not necessary to share all the interests of your partner, but it's good if you have at least something in common, except for dinners, sex, and living space. We have a list of hobbies ideas for couples that add something interesting to your relationship. It is relevant both to those who spend little time together and to couples who are long together but tired of the routine.
1. Traveling
Those who have an active life position and love traveling are often successful in all areas of life. People who choose traveling and look for vivid emotions want to get new impressions and get to know the world together. Such couples can easily cope with conflicts because they are used to finding a way out of even the most difficult situations.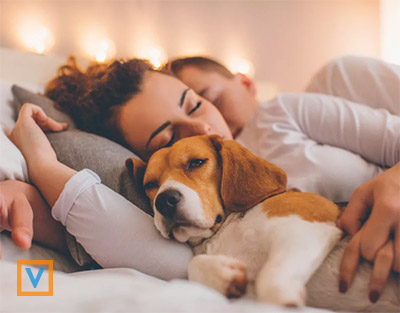 2. Playing sports
Sports enthusiasts are often very sociable, open to everything new. Relationships of such people are usually saturated with various events; they have an interesting time. They, as a rule, strive for good physical shape and appreciate this in their partners. This may be considered one of the best indoor hobbies for couples.
3. Rock climbing
Climbing is not only a hobby for everyone but also a great sport. But remember that it will be difficult for you to climb a rock without physical preparation and the next morning, you will feel hellish pain. This is an excellent activity for two because it will make a woman feel like a princess and a man will be a real hero. Help each other in this difficult task.
4. Bowling
It doesn't imply special preparations, and you can play it at any time. This is especially convenient when you want to go somewhere in the middle of the week and do something good. Oh, and also, if you know how to play bowling a little, don't show it to your partner. Let your soulmate gently hug you from behind and show you how to take and throw the ball.
5. Cultural institutions
Museums, art exhibitions, theaters – this is a good way of spending time together. You will definitely become more educated. By exchanging opinions and impressions, you will begin to better understand your partner, the course of each other's thoughts. Just don't be critical of other people's comments. It definitely won't benefit your relationship.
6. Adrenaline
There is such a wide variety of options for any season. In winter, you can go to the rink, skiing or snowboarding together. In the warm season, the options are much greater. For example, you can arrange horseback riding, or you can go hiking with a tent. You can also try something more extreme – river rafting, diving, parachuting, hot air ballooning, mountain climbing, and much more.
7. Cycling
But remember, if you don't want the bike ride to turn into a painful pastime, start small. Make a simple route through the picturesque surroundings. Be sure to take a camera with you to capture the pleasant moments of your adventure. If, due to different life circumstances, you spend little time together in a quiet environment, take a pause and have a picnic. How nice it would be to just have a snack in the fresh air together. In addition, it is one of the best free hobbies for couples.
Hobbies bring vivid emotions to the life of both partners and help make relationships more durable and exciting. You can learn a lot about your partner. However, hobbies are useful not only for harmonious relationships but also for each of the partners. When playing sports, you can improve your shapes, creativity helps express your emotions and feelings, traveling opens new horizons for us. Hobbies help us grow and express ourselves.