Building a new relationship with someone who represents a completely different culture is exciting. All the emotions you feel are hard to describe; it's a mash up of different views, life values, languages, and mindsets both you and your partner have acquired from life experience. Some of your old habits and peculiarities may seem normal to your companion, while others may be quite annoying. The same goes for you. It's the reason why any relationship depends, first of all, on both partners' willingness to accept each other's flaws. That's what marrying Ukrainian women may look like. Since marriage itself is a decision that should be made sober-headed, it's better to know about your potential Slavic bride's strengths and weaknesses. It's important that you take them into account in advance to ensure that your marriage remains strong.
If you believe that Ukrainian girls are the best for marriage, browse through this list of their advantages and disadvantages. It should help you decide whether you want to start a life bond with a Slavic woman or choose a bride among girls from your home country. But first, let's see what makes Ukrainian brides so special.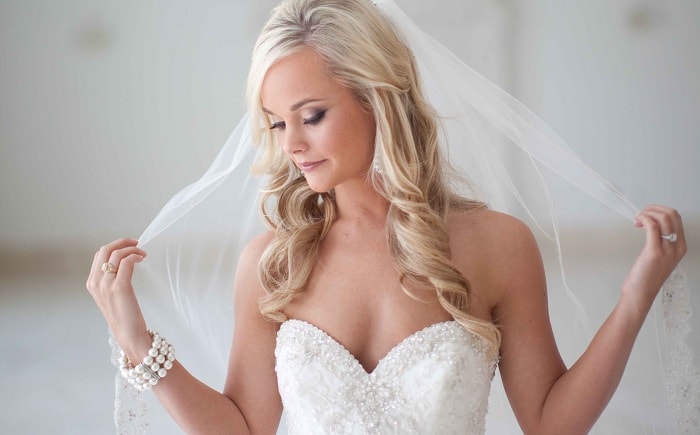 What's so peculiar about Ukrainian brides?
For many years, women from Ukraine and Russia remained a mystery for Western men, and it's the Iron Curtain's fault. As soon as USSR fell apart, thousands of potential husbands from all around the world rushed to the countries of the former Soviet Union in search of the exotic wife.
What makes foreigners so eager about dating a Ukrainian woman? Well, everything is quite simple – they want to learn more about them. To them, a Slavic lady is like a closed book that has never been read before. But the more you learn about a woman from Ukraine, the more you want her to be your life partner. Here's why these girls are so popular.
They are smart
Traditionally, women in Ukraine never bothered themselves with education, but when USSR was formed, everything changed. Until now, the tradition of obtaining higher education remains, and almost all school graduates choose to continue their studies. In Ukraine, being smart is prestigious. That's why almost every Ukrainian lady you may find on a dating website has a degree in something. If you like smart women, then dating a Ukrainian girl is the best option for you. Apart from being well-educated, these ladies are also well-read, and having a grown-up conversation with them is a real pleasure.
They know how to treat a man
Ukrainian women's attitude to men is what distinguishes them from their American and European counterparts. The thing is that feminism that has become so popular all around the world in recent decades is not so common in Ukraine. And it's the Ukrainian culture you should thank for, as it has been patriarchal throughout centuries. According to it, a husband is a central figure in every family, and his wife must listen to his every word and respect him.
But such peculiarity comes with its own flaws. For example, Ukrainian women are used to staying at home, raising kids and doing house chores, while men are breadwinners. Now, the situation is beginning to change, but the traditional attitude still remains unchanged. Anyway, it's still great to have a devoted wife by your side. No wonder why a lot of Westerners wish to marry a Ukrainian woman.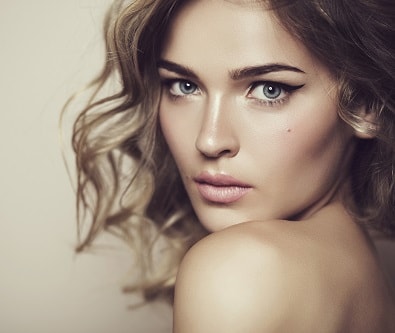 They look great
That's the main reason why most guys lose their minds when they see a photo of a Ukrainian girl on a dating website. These ladies do a really good job complementing their natural beauty with taking good care of themselves.
In contrast to an average Western woman that doesn't bother herself with putting makeup on even when going on a date, a Slavic one looks like a model ready to step on the podium at any time. Ukrainian girls always dress flashy, and even though they don't actually need any makeup, they never leave home without it. If you think that women can look stunning only on special occasions, just book a flight to Kyiv and check out girls on the streets or public transport. You'd be surprised by how many of them wear high heels as everyday shoes and expensive dresses as a casual outfit.
They are self-sacrificial
Self-sacrifice is a significant part of the Slavic culture. Throughout centuries, Slavic men have been sacrificing their lives for their freedom, country, faith, etc. For women, sacrifice means devotion to everything she loves, mainly her family, husband, or children. A Ukrainian woman may spend the whole day at work, come home and cook dinner, do some house chores, and still find enough strength to play with her kids. And don't forget about giving her husband comfort when he comes home after work, doing everything he asks. Besides, Ukrainian women for marriage are great lovers, and they are ready for a night of love even after such a busy day. That's another great reason to meet a Ukrainian bride.
And now let's see why you should marry a girl from Ukraine.
The pros of marrying a Ukrainian woman
Below are four main pros of finding a bride from Ukraine, though some may find these points not convincing enough to do so. After all, it's all about your preferences.
They are not afraid of challenges
No matter what problem you may stumble upon, a Ukrainian bride will always be there to help you solve it. You'll become a huge part of her life, so she will even try to deal with your problems herself. Besides, the financial situation in her country is tough, so she has probably been through tough times, and she's ready to face financial issues. Statistics say that most marriages between girls from Ukraine and foreign men are strong and successful. Such families are characterized by the atmosphere of love that prevails in them. It happens because each member of the family knows their duties, and all the house chores are distributed fairly. That's why both spouses do their part perfectly.
They look for marriage, too
If you want to find a Ukrainian bride, you'll be happy to know that a lot of women from Ukraine would love to marry a foreigner. That's probably because Ukrainian girls believe that Western men are better at taking care of women than men in Ukraine; besides foreign men are financially secure, and family values mean more to them. Ukrainian husbands, in their turn, are not so good at family life, never appreciating what their wives do for them.
The other reason why Ukrainian girls are eager to meet a foreign husband is that in Ukraine, there is a significant difference between male and female population. Women simply have to look for that special someone abroad, and such things as long-distance relationships are not an obstacle for them, although they require a lot of effort. Anyway, if you decide to marry a Ukrainian woman, know that your chances of doing it are high.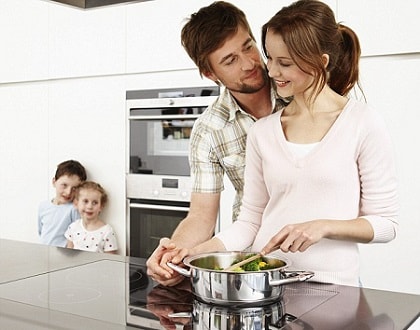 They have almost no negative traits
Despite that a Ukrainian woman may seem like a vulnerable and refined personality, she is not even close to being one. These girls can bear a lot. Most women from Ukraine are loyal, generous, cheerful, and hospitable. As for traditional women's duties, as raising children and doing house chores, these ladies are the best. If they have to choose between family and career, they always choose the first. Ukrainian women don't understand what housemaids and nannies are for.
They know what love and care mean
A Ukrainian woman knows that she must appreciate what her husband does for her and love him no matter what happens. For her, there are no other men who can be as good as her significant other. Your Ukrainian bride will be grateful to you, just be sure to treat her with respect and love. As soon as you win her heart, she'll be loyal to you. She will find out what you've been lacking in your life and try to share it with you. You will bring meaning into her life. You won't find such a loving and devoted wife anywhere.
The cons of Ukrainian girls for marriage
But no matter how awesome Ukrainian women are, marrying one won't solve your problems. Any relationship is a job for two, so you're gonna have to do your part. And there are still some peculiarities that can be hard to deal with. Here's the list of reasons why you should think twice before finding a Ukrainian bride.
You may come across prejudices
No matter how much your Slavic bride means to you, some of your relatives or friends may not accept her because of her culture, nation, or even religion. Both of you may think that such small details are not even worth considering, they are capable of destroying your marriage at some point simply because your Ukrainian bride won't be able to stand the constant flow of criticism coming from your family.
You may have to overcome the language barrier
Any relationship is obviously built upon communication between both spouses. And such a significant problem as the language barrier can make it harder to communicate with each other, becoming the reason for cutting all ties with each other. So it's probably better to dump that Ukrainian girl with poor knowledge of English you've been chatting with for the last couple of months.
Dating a girl from Ukraine can be costly
Of course, for wealthy guys, this one's not a problem at all. If you're not one of them, you should consider the fact that dating a Ukrainian woman (and there will be a dating period) involves giving flowers, presents, etc. There's no other way to get a Ukrainian wife. The problem is that all that gifts are not enough to win her heart. You need to take several more aspects into account.
Alright, let's start with mentioning that there's nothing wrong with spending money on someone you love. You need to do it from time to time if you want to show the seriousness of your intentions. And here's the next thing you should remember – women from Ukraine expect a lot of attention, so money alone won't do the trick. To win the battle for a Slavic beauty's heart, you need to show all your charm. The main thing here is to let her know that you really care about her.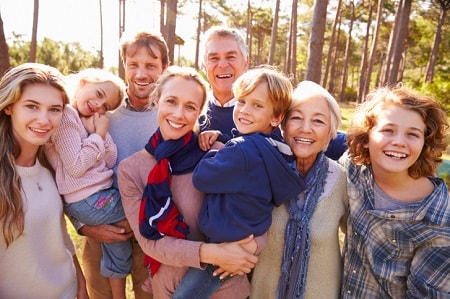 You may face different views on house duties
As we already mentioned, Ukrainian women have nothing against taking over all the house chores, but in the future, your Slavic bride may ask you to do some of the duties yourself. That's because she may have come from a family where all the house chores were divided among all the members. And you, on the other hand, have always believed that washing dishes and doing laundry is women's job. Such misunderstandings can really hurt the relationship and even ruin it.
Her relatives
For some guys, it's not a problem. As it always happens, after you get married, your family circle grows a few times bigger. And here's the problem: if you found your Ukrainian bride on one of the dating sites, then she probably lives in Ukraine. And all the relatives of hers live there, too. She can't cut all contacts with them, so you'll have to visit them from time to time. And it can cost you an arm and a leg. On the other hand, they won't bother you with constant visits.
Well, that's pretty much all you need to know about strengths and weaknesses of those hot Ukrainian brides. Now it's for you to decide whether you want to find one or not.