Every serious issue is always accompanied by some challenges, it's just an inevitable part of life which shows the difference between main and secondary things. You will not be able to understand the whole importance of something if everything is just simple and boring. Challenges make your life more vivid. They demonstrate your true desires and provide a clear understanding of what you are ready to do to work things out and achieve the goal. So, talking about amazing Ukrainian women, it's not surprising that relationships with such ladies can involve a certain number of challenges and problems, especially if you are a foreign man. Frankly speaking, Western men are really interested in Ukrainian women dating both online and offline, and it still remains one of the most popular activities. However, lack of knowledge and understanding of some cultural and social peculiarities serves as a stumbling block on the way to healthy and successful relationships with the best girls in the whole world.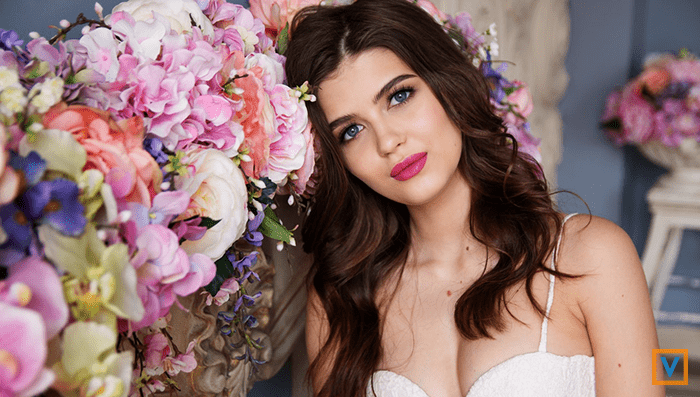 Online Dating Problems
Millions of people around the world devote quite a big part of the day to the Internet. They use all the popular social networks, instant messengers, watch TV shows or just videos on YouTube as well as get to know each other on dating sites. It's hard to imagine that fifteen years ago, such things could cause a lot of questions because this is strange, incomprehensible, embarrassing, dangerous, and just weird. Times have changed, and now we live in a world where most of a person's life is fixed online. The quality of online dating has changed for the better, but there are still different online dating problems that you should be aware of.
1. It's difficult to find the one and only
On the one hand, you can find a huge number of examples when people met on the Internet, created families, had children and got their own happily ever after. It seems almost everyone has such friends. According to statistics, three-quarters of the world's population are regularly on the web in 2019. And over time this number will constantly increase. So, it seems that it is extremely easy to find future love among them because the number of Internet users has exceeded the population in Germany, France or the UK. So, there are big chances to meet a future partner. Nonetheless, it is extremely difficult to meet your one and only, the so-called soulmate who will be able to make you truly happy. Well, it's hard to do that even in ordinary offline life. Actually, it's much easier to get acquainted on the Internet in general and on dating sites in particular because people have the same goal there, otherwise, they would find some other occupation. You can spend many days on correspondence and should be prepared for this if your intentions are serious. If your intentions are not that serious, and your interlocutor doesn't mind flirting or sex with a touch of spontaneity, everything is much simpler.
2. Not all people are ready to meet offline over time
Of course, the modern pace of life makes its own rules. When you come home exhausted after work/ study, and you don't even have time for healthy 8-hours sleep, then you might hardly want to take a walk or go on a date. You want to optimize the schedule and that's all. It's much easier and faster to meet new people online, your dating profiles, photos, and social networks work around the clock, talking about your beautiful inner world to everyone.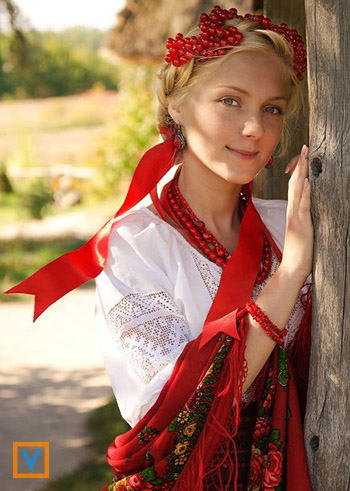 Many people will want to get to know you closer, it's just a matter of time, it's just necessary to be open up the world. Nonetheless, some people never meet in real life even after the most successful online dating. Yes, on the one hand, you can meet many new friends and acquaintances there, but on the other hand, not everyone wants to move from online to offline. There are many people in life who do not like live communication because it is always stressful in one way or another. And there are a lot of people who understand you online. The second category is people with whom it is better not to meet. There are a lot of people who can be unpleasant to you, but dating sites have a distinct advantage. They make it extremely easy to stop communicating, and if someone is rude with you, moderators will help with that issue. However, you cannot be sure that a person will agree to meet offline and that you will not waste time, communicating with a person who will remain just a beautiful stranger.
3. You can run into scammers
Almost all the people who have decided to register on a dating site hope to meet the right people. The online dating profile is created not only so that your photos are organically accompanied by a textual description of a deep personality and life achievements. Each of your answer in the questionnaire helps the computer system better understand what you need and what potential partners will suit you best. Nowadays, artificial intelligence saves your every choice, learns and gives you more and more suitable options. As a result, you meet exactly those who really suit you. Nonetheless, you should always remember that the Internet and the world, in general, is full of fraudsters and all types of cheaters. It's true that hundreds of inventions have come into the world as a means of improving life, but there are always those who want to use them for evil plans. Fortunately, such people are always in the minority. Be careful when meeting people you do not see, and whose identity you cannot verify. Do not rush to tell everything about you, including the number of the house, apartment, the place for storage of spare keys and the code for the safety deposit box. Remember that the Internet is no longer a game. All your actions here are as important as in ordinary life, and sometimes they are even of greater importance because banks and state services are nowadays online as well. Dating sites with good technical support and a serious approach to registering new users help narrow down the number of scammers, but there is always a risk. So, risk wisely.
4. You complicate your life
Unlike the street, work, gym or a scientific conference on online dating, the Internet provides you with an opportunity to examine your new acquaintance as much and long as you like. No one will consider you crazy if you study profiles and photos for weeks. You are a responsible person who takes a responsible approach to the formation of a circle of contacts. However, as you know, people like to complicate their lives and challenge themselves. The web provides you with an endless number of different options, which can turn into a trap. If you are looking for the ideal, you risk being single forever because people are not perfect. For example, it's much more difficult to meet a rich, beautiful and lonely beauty with a Nobel Prize than to find just the right person, worthy of love and care. When you set search options on a dating site, be flexible, do not reduce your chances with your own hands, especially when it's about dating Ukrainian women.
5. You can mess things up
In the real world, it can be very difficult to approach a girl, especially if you really like the person. It's much easier to write them a message because you will not have to blush if the girl decides to not pay attention to you. However, to show yourself from different sides to a potential partner, you have to create a profile and fill it with some personal information. Your photos and profile will be watched by a lot of people, strangers, with unknown goals. Many people are afraid of that, and this is right, but don't forget about the following important moments. Firstly, you have already told about yourself on social networks, so you can tell the same information or whatever you want. If you use a reliable site on which you can be safely involved in Ukrainian girls dating, you can adjust the profile so that only certain categories of people can see it. You can talk only with whom you want and add arrogant people to the blacklist.
Problems When Dating Ukrainian Women
While online dating problems can be less serious than those in the real life, if you see no difference between Russian and Ukrainian girls your dating may end abruptly. If you are at least a bit more attentive, you will see a significant difference between these girls when chatting. You can easily start dating Russian girls online, as problems usually occur after you arrange your first date in real life. When it comes to Ukrainian women, dating online can be difficult, as they are very careful and serious about the intentions of their potential partners. While you're discussing sweet romantic things, they try to figure out how trustworthy you are. So, without further ado, let's take a look at few Ukrainian peculiarities you should learn while dating beautiful Ukrainian ladies online.
Although Ukraine and Russia were parts of the Soviet Union, they are separate countries now, with minor cultural differences.
1. Be careful, talking about languages
The problem with dating may start from the language. And we are not talking about the language barrier. Of course, Russian and Ukrainian languages may sound quite the same to you, never consider them the same. And never mention to her that Russian and Ukrainian are the same language. In the most positive perspective, she will just lecture you on the topic. So, if you are confused with this linguistic topic, better just ask her. It's especially true when you are approaching the girls from the Western part of the country.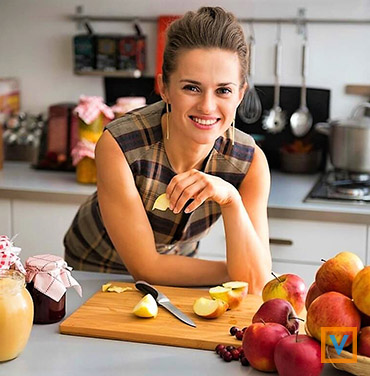 2. Don't tell that Ukrainian women have the same appearance with someone else
Speaking about cultural differences, never say to a Ukrainian girl, that Ukrainians and Russians are the same. While it goes well with Russian girls, mainly because of their lack of knowledge of their own history, Ukrainian girl will once again lecture you. So, if you want to impress her, better show her your interest in the cultural differences of the Slavic nationalities. Ukrainian and Russian girls are different even when it comes to appearance. As a former Empire Russia is known for its mixture of different nationalities. You can find a lot of Korean or Kazakh girls claiming that they are Russians. Ukraine shows less diversity, and in Europe, Ukrainian girls are considered more beautiful than Russian girls. When you think about Russian girls, you think about thin long-legged blondes. While there are enough blonde girls in Ukraine, Ukrainian girls are mainly long-legged brunettes with suggestive bodies.
3. Don't rush things talking about committed relationships in the first message
Another thing you must be careful with while dating a Ukrainian girl online is discussing your plans about your life together. Unlike patriarchal Russian girls, Ukrainian women are known for their matriarchal outlook. In Ukrainian culture, men are respected, still they don't have full control over women. Ukrainian girls are notorious for being stubborn, self-confident, and like things going their way. Of course, things change when Ukrainian girls fall in love and start dating, but don't expect her to be an obedient housewife.
4. Don't tell her about mandatory household scores
She is most likely to stop chatting with you, if you start telling her that you expect her to do the housekeeping, cooking, and looking for kids. And it's not because this role is unacceptable for her, but because in Ukrainian culture, men shouldn't insist on what he wants. If you want your relationships with a Ukrainian girl to develop, you should view her as nothing less than your lifelong partner. In this case, she would eagerly take the role of the housewife herself, but it must be her own decision. So, better keep your perfect-housewife-things for later.
Now, let's imagine that your online chatting passed without problems, and you're taking a trip to Ukraine to have a first date with your Ukrainian girl. Most likely, all the online dating problems you've faced will seem a far cry from the troubles with dating Ukrainian girl in the physical world.
5. Don't offer to leave the country the next day
While Ukrainian women are open for a relationship with a foreigner, unlike Russian girls they are not so eager to leave their country. Ukrainians are well known for their love for their homeland, and recent conflict with Russia made them even more patriotic. When the conflict with Russia escalated, many men with Ukrainian spouses all over the world faced one problem. Their spouses wanted to go back to their homeland, because they felt that "Ukraine needs them."
You will ask yourself, why those dating sites offer "Ukrainian girls for committed relationships," when it is so hard to take them with you. While Russian girls, are looking forward to taking with you to Europe or America, Ukrainian girls, on the other hand, will ask you to consider staying in Ukraine.
The family bounds in Ukraine are, probably, the strongest in the world. Ukrainian girls often feel depressed leaving their parents and other relatives for another country. But, don't panic. It doesn't mean that you'll have to spend the rest of your life in Ukraine, although you may like it there. Neither it means that you'll have to take all of her relatives with you. If you show a Ukrainian girl that you truly love her and wish the best for her, it will be much easier to convince her to go with you.