Dating Ukrainian women both online and offline remains the second most popular dating activity for western men, topped only by dating Russian women. But, the lack of knowledge about the cultural peculiarities of the post-Soviet states can cause serious dating problems.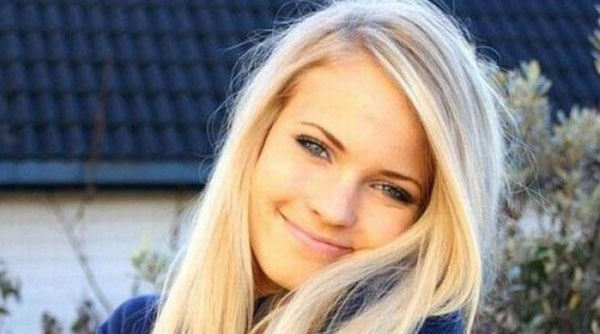 While online dating problems can be less serious than those in the real life, if you see no difference between Russian and Ukrainian brides your dating may end abruptly. Actually, you can see a significant difference when chatting. You can easily start dating Russian girls online, as problems usually occur after you arrange your first date in real life. When it comes to Ukrainian women, dating online can be difficult, as they are very careful. While you're discussing sweet romantic things, they try to figure out how trustworthy you are.
So, without further ado, let's take a look at few Ukrainian peculiarities you should learn while dating beautiful Ukrainian brides online.
Although Ukraine and Russia were parts of the Soviet Union, they are separate countries now, with minor cultural differences.
The problem with dating may start from the language. And we are not talking about the language barrier. Of course Russian and Ukrainian languages may sound quite the same to you, never consider them the same. And never mention to her that Russian and Ukrainian are the same language. In the most positive perspective she will just lecture you on the topic. So, if you are confused with this linguistic topic, better just ask her.
Speaking about cultural differences, never say to a Ukrainian girl, that Ukrainians and Russians are the same. While it goes well with Russian girls, mainly because of their lack of knowledge of their own history, Ukrainian girl will once again lecture you. So, if you want to impress her, better show her your interest in the cultural differences of the Slavic nationalities.
Ukrainian and Russian girls are different even when it comes to appearance. As a former Empire Russia is known for its mixture of different nationalities. You can find a lot of Korean or Kazakh girls claiming that they are Russians. Ukraine shows less diversity, and in Europe Ukrainian girls are considered more beautiful than Russian girls. When you think about Russian girls, you think about thin long-legged blondes. While there are enough blonde girls in Ukraine, Ukrainian girls are mainly long-legged brunettes with suggestive figures.
Another thing you must be careful with while dating a Ukrainian girl online is discussing your plans to marry her and how you imagine your life together. Unlike patriarchal Russian girls, Ukrainian women are known for their matriarchal outlook. In Ukrainian culture, men are respected, still they don't have full control over women. Ukrainian girls are notorious for being stubborn, self-confident, and like things going their way. Of course, things change when Ukrainian girls fall in love and start dating, but don't expect her to be an obedient housewife.
She is most likely to stop chatting with you, if you start telling her that you expect her to do the housekeeping, cooking, and looking for kids. And it's not because this role is unacceptable for her, but because in Ukrainian culture, men shouldn't insist on what he wants. If you want your relationships with a Ukrainian girl to develop you should view her as nothing less than your lifelong partner. In this case, she would eagerly take the role of the housewife herself, but it must be her own decision. So, better keep your perfect-housewife-things for later.
Now, let's imagine that your online chatting passed without problems, and you're taking a trip to Ukraine to have a first date with your Ukrainian girl. Most likely, all the online dating problems you've faced will seem a far cry from the troubles with dating Ukrainian girl in the physical world.
While Ukrainian women are open for marriage with a foreigner, unlike Russian girls they are not so eager to leave their country. Ukrainians are well known for their love for their homeland, and recent conflict with Russia made them even more patriotic. When the conflict with Russia escalated, many men with Ukrainian wives all over the world faced one problem. Their wives wanted to go back to their homeland, because they felt that "Ukraine needs them".
You will ask yourself, why those dating sites offer "Ukrainian girls for marriage", when it is so hard to take them with you. While Russian girls, are looking forward to move in with you in Europe or America, Ukrainian girls on the other hand, will ask you to consider staying in Ukraine.
The family bounds in Ukraine are, probably, the strongest in the world. Ukrainian girls often feel depressed leaving their parents and other relatives for another country. But, don't you panic. It doesn't mean that you'll have to spend the rest of your life in Ukraine, although you may like it there. Neither it means that you'll have to take all of her relatives with her. If you show a Ukrainian girl that you truly love her and wish the best for her, it will be much easier to convince her to go with you.