Over the last decades, international dating and marriages have become the established trends. The growing proportion of people prefers using online dating services to just wandering the streets in searches of a compatible partner. Ukrainian ladies gain more and more popularity overseas – they're widely famous for being loyal companions, great wives, and doted mothers. Today, we'd like to give you some advice on how to flirt with those women via the Internet.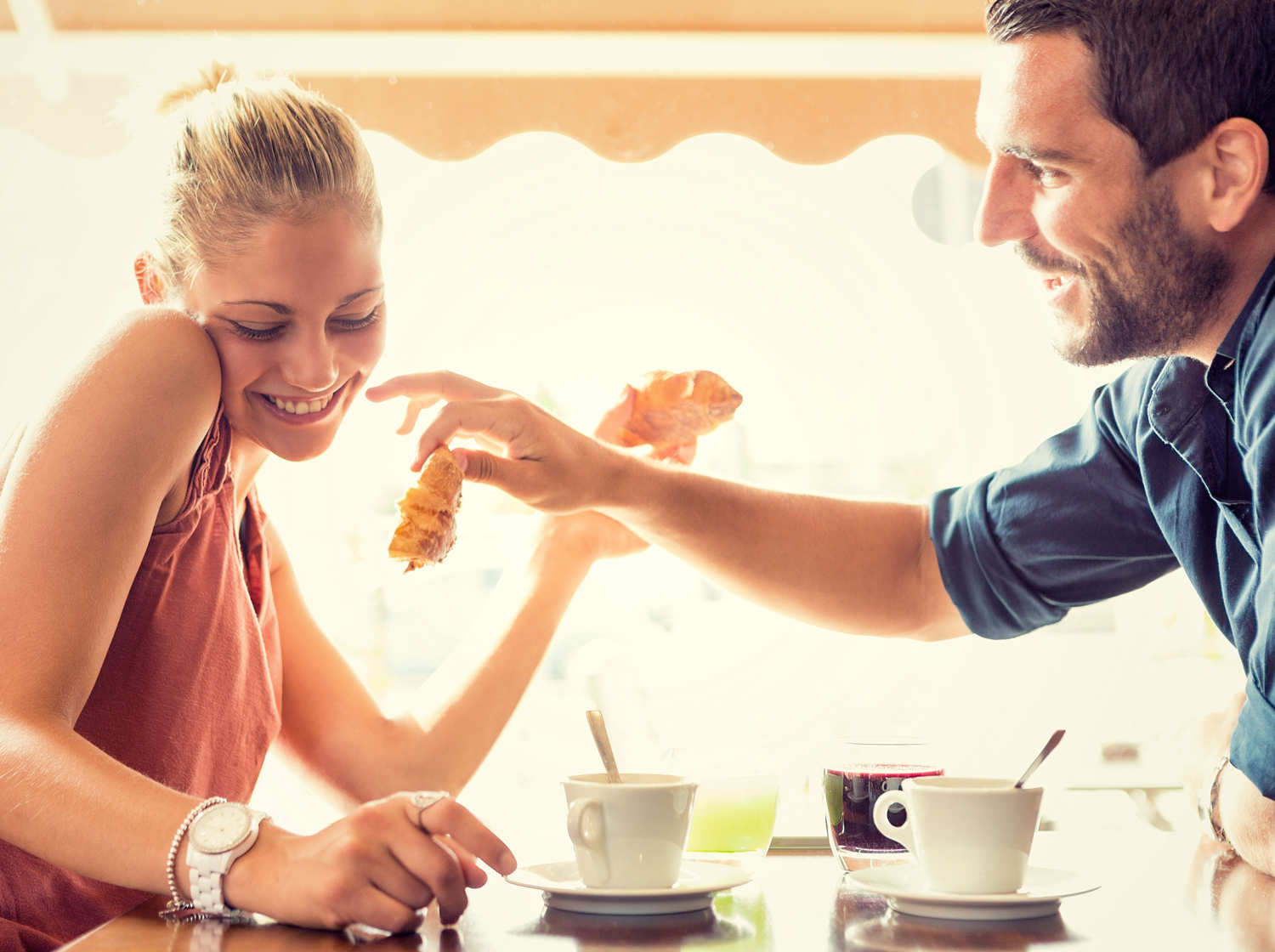 1. Get an attractive profile
As your acquaintance starts online, your profile must give her all the necessary information about how you look and who you are. To that end, you should pick your best photo (free of any touch ups if possible), write a comprehensive and honest self-description that would outline your strong points and life priorities, and briefly present your bio.
2. Prepare for challenges
As Ukrainian mentality is really different to what you get used to in the West, get open-minded. In your view, some etiquette rules Ukrainian girls follow may be odd yet this is how their mind is set. Those women are pretty sincere, emotional, and welcoming. However, you shouldn't mistake them for being careless and shallow.
3. Prove you're keen on her
No one attracts us stronger than people who dedicate to us their time and attention. In fact, that's what any girl desires to get from her partner, with no regard to her nationality. So to touch a Ukrainian lady's heart, you should take a real interest in her first. Ask her follow-up questions about her life, try to understand her inner world, and don't forget to tell her about yourself in return so she will feel the connection between you two.
4. Use your sense of humour
This quality is essential for finding the path to any girl's heart. Communication tone should vary from time to time. You can't tackle serious topics every day, add some gags. Ukrainian ladies also adore good jokes so try to entertain her if you can. Of course, your jokes must be relevant, inoffensive, and understandable. Otherwise, the things may go wrong.
5. Don't forget to pay her compliments
This is yet another trick to win her attention. No matter if you communicate in written or in oral, nice things should reach her ears or eyes. Consider only your compliments mustn't be backhanded. Try to make those neutral and simultaneously alluring.
6. Show you're a lady's man
While women in the West become overly feministic, Ukrainian girls remain feminine. They still look for kind of a modern chivalry and expect their men to be courteous. Even on the Internet, there's the plenty of opportunities to demonstrate your gentlemen's behaviour.
7. Embrace her native culture
Quite simple: like any other nation, Ukrainians are usually fond of their culture. That's why showing your interest in it can help you win a charming Ukrainian girl's heart. Not to mention, it's generally beneficial to discover new things about foreign countries.
8. Keep everything transparent
Lying is bad – this is what everyone knows since the earliest childhood. Slavic people were always known for their straightforwardness. Ukrainians are no exception. Try to keep everything clear: don't wear a mask. Just be happy with who you really are.
9. Prove your manliness
This concept is pretty wide and intricate. Yet there are some universal signs of a real man. For example, those are his determined life priorities, the ability to make decisions and make the first steps, as well the capability to prove his words via his deeds.
10. Call her by name
Addressing someone by name is another old and handy trick. Psychologically, we become closer to a person who calls us so. That's why it's highly recommended for shortening the mental distance between you and your prospective Ukrainian girlfriend.
11. Demonstrate your high level of intellect
Brainy people (and brainy guys in particular) are undeniably sexy. You don't even have to be a mister Universe to attract a Ukrainian girl – simply show her your head works properly. As a rule, Ukrainian women are quite intelligent so they are willing to communicate with someone who'd understand them with no problems.
12. Act confidently
Being a strong man doesn't mean you should only use your muscles. The way you present yourself matters even more to your potential Ukrainian match. In their society, a guy still remains the head protector of his lady, so local girls like self-assured men.
13. Respect her personal space
Despite Ukrainian ladies are so sincere and open-minded they have the same communication boundaries as girls in the West: they don't appreciate men who discuss sex and past affairs at the beginning of the acquaintance, nor like they people breaking into their private space. Don't be pushy if she isn't ready for something. Besides, the Internet is full of scam so we strongly advise you choosing a reliable online dating service.