Perfect Gifts For A Ukrainian Girl
No one says it is easy to come up with gift ideas for girls. Furthermore, it is even more difficult to pick a perfect gift for your Ukrainian girlfriend. Dating Ukrainian women and dating Ukrainian girls may become even more exciting if you have some perfect gift ideas for her. Therefore, check our this list before picking a gift for a Ukrainian woman. There are dozens of presents for girls in a modern store. However, are you sure she will be glad to have the one you have chosen?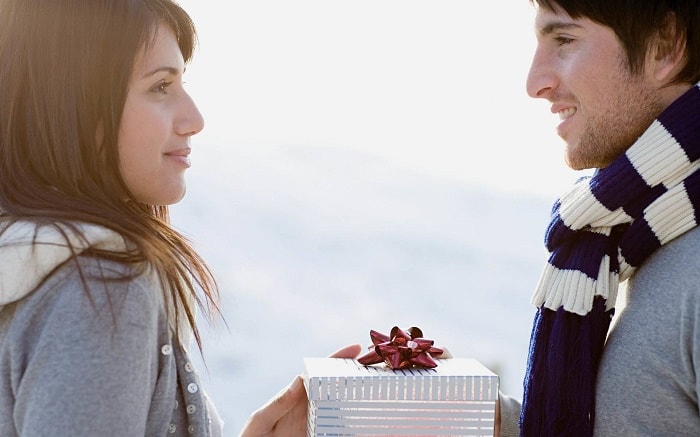 Here is the list of perfect gifts for her:
a fitness tracker
professional photo session
a cute Christmas tree decoration or ball
a warm and soft blanket
Starbucks thermal mug
a pair of cute pullovers to meet your friends on some holiday
Instead of a warm but quite ordinary pullover, you may choose a funny New Year one, for example, with flickering lights or Rudolph deer. It will be even better if you find a pair of pullovers (one for her and one for you). Imagine how sweet it will be to meet guests and watch TV together. Besides, Ukrainian winters are rather frosty.
Believe it or not, some gifts for girls look really silly. Thus, take a look at some examples of bad presents for her. Once you feel confident about a gift for your Ukrainian woman, buy it! However, don't forget about romantic gifts for her. For example, it will be a real surprise if you learn some Ukrainian. Ukrainian girls are melting when they hear foreigners using Ukrainian phrases (not Russian ones).
What You Should Never Give To A Ukrainian Girl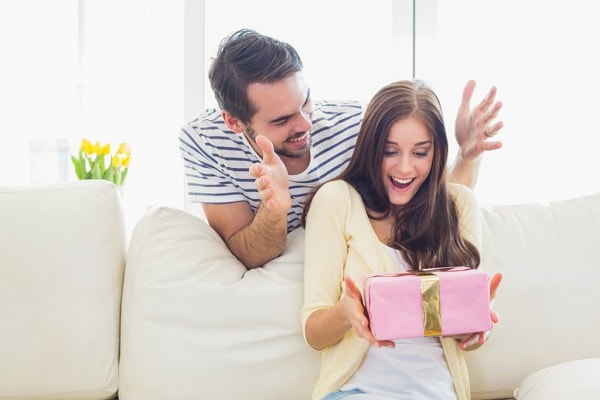 Weight-loss tools
If a girl is extremely concerned about her body and constantly jumps from one diet to another, this does not mean that a man should participate in her experiments. Even if you noticed your lady has been refusing pasta and desserts lately, do not present her anti-cellulite creams, diet pills and never give scales (even the most modern ones that will synchronize with her iPhone). It would be the same as if you answered "Yes" to the "Do you think I am fat" question.
Anti-aging wrinkle creams
Any cosmetics produced to get rid of women's facial shortcomings – first of all, from wrinkles and pimples – are also on the list. Trust me your girl can cope with her imperfections on her own or with the help of a beautician – not yours. It rests with you not to notice the small defects, even if they are as big as an elephant.
Plastic surgeries
Of course, if your Ukrainian girl constantly says she wants to have breasts like Irina Shayk's, nose like Kate Middleton's, it may be reasonable to make her a surprise and pay for the plastic surgery. However, if this is you who enjoys Kate Middleton's nose and Irina Sheik's breasts, don't wait for her to appreciate the gift.
Souvenirs
Another gift idea to avoid if you want to impress a Ukrainian girl is buying her a souvenir. Never give photo frames, mugs, or fridge magnets to your girl. Well, unless you want both your present and relationship to go to a garbage can.
Pets
If you have seen you girl playing and squeezing your friends' blue-eyed kitten, it does not mean she is ready to have one in her apartment. Trust me even the cutest cat in the world won't become as valuable as her new coach or new wallpapers. The same is about her new shoes. Do you really think her love for the kitten will prevail over a new pair of shoes? I don't think so. Therefore, if you don't want to receive the present back, don't give your Ukrainian girl a pet (unless she will ask you for a specific pet, of course).
Perfumes
It may seem that perfumes are one of the most popular presents. However, be careful with your choice. Your present may turn into a catastrophe. Don't listen to consultants in the store, they know your girl even less than you do.
Epilator
Again this is something you may give her if you know for sure she will be glad to receive such a present. Probably, if you live together, the ultra-modern razor will look great on a shelf in your bathroom. However, such a present may turn into a total disaster. You may make your Ukrainian girl think that she has a great amount of hair on her body.
Clothes and lingerie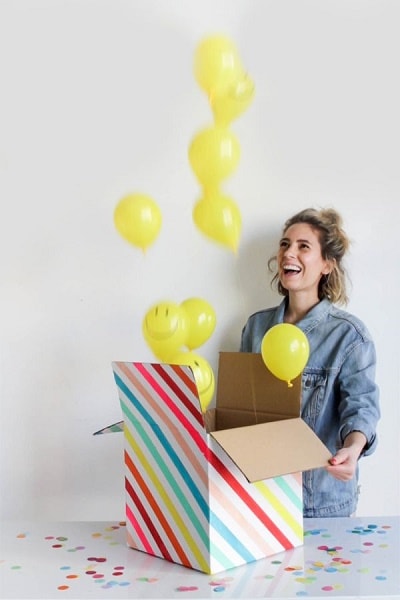 If you have just started your relationship; if your Ukrainian girl hides her size; if your eye is an eagle eye – in all these cases, do not buy clothes or lingerie as a gift for your beloved. XS size dress for a girl with Scarlett Johansson's shapes will be a total disaster, as well as a "C" cups bra for a girl who looks like Keira Knightley.
A trip
This one may become a great gift, but there are some nuances. Let's start from the very beginning. A romantic trip is not the best idea if you hardly know each other, and you are not sure about her world views. The same is if she cannot leave her office or business for this period. Thirdly, if you bought a ticket to Kenya, knowing that she has dreamed of Paris. Finally, if you offered to pay her for her half.
Fakes
A Zara bag is better than a fake Birkin bag, and an Asos necklace will give a head start to the fake Marni. Willy-nilly, such a gift will make her question the sincerity of your feelings. Do not be surprised when the joy from a Chinese iPhone or a fake bag will be also faked.
Money
I know it happens when you have no time to pick a present for a girl, not to mention the perfect one. It also happens when the delivery from some online store fails. BUT keep in mind the statement "it's the thought that counts." Ukrainian women love it more than anything. Thus, an envelope with money proves that you don't pay enough attention to your girl. Even though you have been living for about 20 years together, do not present your beloved with money.
Gift Certificate
The idea is good, but the implementation is not. A gift certificate with striking numbers is nothing but an equivalent to money. Don't go into troubles with gift certificates. There is no sense in giving a haircut to a Ukrainian girl. I bet your girl has been going to one and the same stylist for about a year. Besides, you don't want her to think you don't know the difference between eyelashes and nail extensions, do you? And for God's sake don't buy a discounted certificate.