You can love each other, you can respect each other, but you won't have a healthy relationship if you don't have sex regularly. The statistics show that many couples break up because of bad and rare sexual life. The world should be more sex-positive. Even if you feel like anything is wrong, you shouldn't be afraid of talking about this to your partner. In the majority of cases, you can solve absolutely any issue!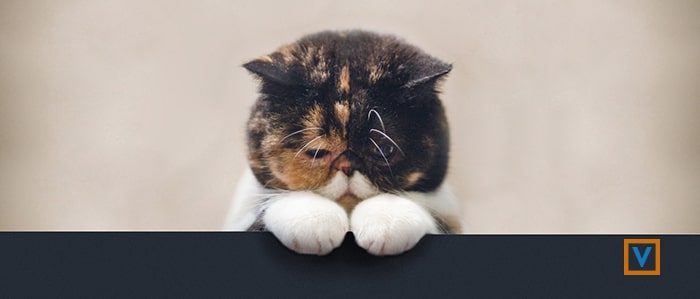 In this insightful review, we'll look at a few valuable pieces of advice given by therapists and psychologists. Simply put, we'll discuss how to sexually please a woman. Mayhap, this information will help you build up healthy and harmonious relationships.
Before we start getting into the nuts and bolts of this question, we'll provide you with a few general recommendations that might help you get to know more about the best ways to please a woman in bed. So, get comfortable and look them through.
Always educate yourself. Thank God, we don't live in the Stone Age, today we have lots of books, journals, and articles about sex. Even if you feel like you are a poor lover, it doesn't mean that you don't have a chance to become Casanova. Excellent lovers are mostly made, not born! So, keep calm and start learning this topic inside out. As well as any other course, it takes time and efforts!
Every woman is unique. When studying how to please a woman in bed, you should understand that there are no common rules that can be applied to any lady. Every woman is special, and different sex tips usually work for different women. For instance, if your previous girlfriend liked oral sex, your next partner may have some other preferences. To avoid inconveniences, you should talk to your partner and find out her preferences.
Don't expect that she will get turned on immediately as you do. Again, every woman is unique, and you shouldn't wait that she'll be ready for sex immediately like you are. If your primary aim is to be a good lover, you must understand that women and men get aroused differently.
Care not only about your pleasure. We hope, you understand what we mean. If you want to know more about how to please your woman, you should also care about her sexual experience. To put it simply, you should invest some time in her pleasure.
Talk to each other. Mostly, a simple conversation can help you solve lots of issues. Moreover, an honest conversation is a magic pill for amazing sex. Ask her about her desires and inform her about yours, but don't be too persevering.
These are general rules that every man should follow to build up harmonious relationships with their partners. Now, it is time to move on to the discussion of details.
How to Please a Woman with Your Hands
There are numerous ways, which men can use in order to please their partners, and one of them is hands. In very deed, hands can be the main tool allowing you to please a woman. So, want to know more about how to please a woman sexually? Check the below-listed pieces of advice, and they might help improve your sex life.
Always wash your hands before sex. Keep in mind that hygiene is very important. You are going to deal with her body so your hands must be always clean.
Always hold her face while kissing her. Touch her beautiful face; mostly, it helps women get aroused quicker. Her face has thousands of nerve endings that usually crave for stimulation. However, you must be careful because a face is a very sensitive area. Don't overdo!
Spread her lips with your fingers. As a result, it will be much easier for you to access her sensual body areas.
Massaging. This tip is too evident but still, we couldn't miss it. When massaging your lady, she might get aroused faster, and she'll be ready to have an amazing time with you in bed. Massaging is one of the ways to please a woman so keep this in mind! Browse the web, and you'll find a number of online tutorials showing how to do this properly.
Touch her hair. The majority of women like when someone is touching their hair. So, run your hands through her amazing hair! However, you should move gently. As a result, you'll show how much you love every part of her body.
Hands are for touching! So, use this tool! Sometimes, hands can do more than you might expect!
How to Please a Woman Orally
Our overriding purpose is to provide you with the main tips and recommendations on performing oral sex. This is the question many men struggle with, so let's try to answer it. Well, how to orally please a woman? Are there some secret tips you don't know? Indeed, everything is much easier. We have conducted online research and studied the achievements of modern psychologists in order to provide you with an extensive answer. For some girls, oral sex is more important! However, you can't know this in advance!
Some experts consider that it is better to avoid oral sex when you have the first sex. You can definitely use it as a tool to get your woman turned on, but not until she achieves full satisfaction.
Have a look at the below-listed recommendations. They might help you finally understand the best way to please a woman orally.
Teasing is a significant stage, which you simply can't miss. As a result, your girlfriend will be warmed up before you finally start licking more heavily. The overriding purpose of teasing is to heighten anticipation and help get her turned on. Besides, it will help you build the necessary sexual tension before sexual intercourse.
Ask her permission. If you don't date for too long, it will be better if you ask her permission. Unfortunately, women aren't always in the mood to have oral sex. When you know that both of you have enough freedom to do what you want, add more intimacy.
Use your breath. Keep in mind that when the breath changes, the way both partners experience things will also change.
Use your mouth. However, you must be as gentle as possible. A gentle flick of your tongue can intensify her sensations. You are both aroused, and now it is high time to explore each other. To do this, you can try absolutely different approaches and things (vary the pressure of licking). Keep track of her responses to your kisses and use your intuition. Mostly, it might help you understand what you should do next.
Ask her whether she enjoys things you do. You shouldn't be ashamed of asking, that's ok. Maybe she prefers doing some other things. As a result, you'll know more about her preferences in sex. She'll see that you are a very attentive partner caring about her pleasure and convenience. If you feel like anything is wrong, it is much better to ask your lady than to continue doing things she doesn't like.
Create an appropriate environment. There's a myth showing that the majority of sexual activities must end in climax.
However, this idea can make people disappointed because they don't have an orgasm. Your objective is to create an intimate environment facilitating relaxation. Instead of focusing on orgasm, you should show that sometimes, it is much better to focus on some fascinating sensations given by oral sex.
Following these pieces of advice, you'll know how to please your woman sexually. Even if you feel like you are an inexperienced lover, you shouldn't even think that you won't succeed. Too much depends on you and your desire to do this!
How Many Inches Can Please a Woman?
A big penis is not always good. We can't provide you with the exact answer on how many inches are enough because we all are different, and we all have different tastes. Some women like big dicks whereas others experience penetration problems with big penises. All in all, we just want to say that the size actually doesn't matter. Even if you can't boast of a big dick, it doesn't mean you'll have problems with your sexual life. Too much depends on your attitude to this problem.
How to Please a Woman During Sex?
As we have already mentioned, each girl enjoys sex differently. In this review, we'll provide you with a few basic recommendations that might help you build up strong relationships.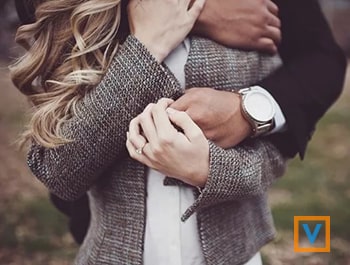 Communicate your pleasure. You shouldn't be ashamed of this. As a result, you'll know what things she loves doing and what things it is much better to avoid.
Make compliments. Every woman likes them, and your partner is not an exception to the rules. So, shower her with pleasant compliments. Tell her that her lips, hair or skin are beautiful. She'll feel more confident and sexier in bed with you. As a result, both of you will have more pleasure.
Always use your hands. We have already discussed the importance of using hands during sexual intercourse. Stimulate her clitoris with your hands, touch her more and as a result, both of you will get a truly good experience.
Use lube. This recommendation is not for all, but if your partner has problems with dryness, use some silicone-based lubricants. Both of you might feel more sensuous.
Try different positions. If you lack experience or imagination, Kamasutra might help you solve this issue. You can even study this book together with your partner. Change up your routine!
Be spontaneous. Show that you want to have sex with your partner always and everywhere. She'll definitely appreciate it!
You might also remember one rule - you will hardly find two the same women. What usually works with one lady, won't work with another one. Therefore, if you are inexperienced in this area, you should talk to your lover. Ask her what she likes and what she dislikes. Some women can't do without oral sex whereas others hate it.
Summary
We have just covered the basics on how to please a woman sexually in bed. We hope that our pieces of advice will help you build up good relationships with your partner. In conclusion, we want to remind you of one thing - if you want to get her in the right mood before sex, organize a candlelight dinner. Women like such romantic things and your girl will definitely appreciate your desire to please her. Commonly, when your lady is in the right mood, you can do what you want with her!