The tradition of a girl having relationship with a man who is much older than her has been passing through generation for ages. As well as the tendency of men starting relationship with the women that are older has also been a thing. So, it is not a surprise that in modern liberating society any kind of relations is encouraged and being treated positively. Because love has no age and everyone deserves it.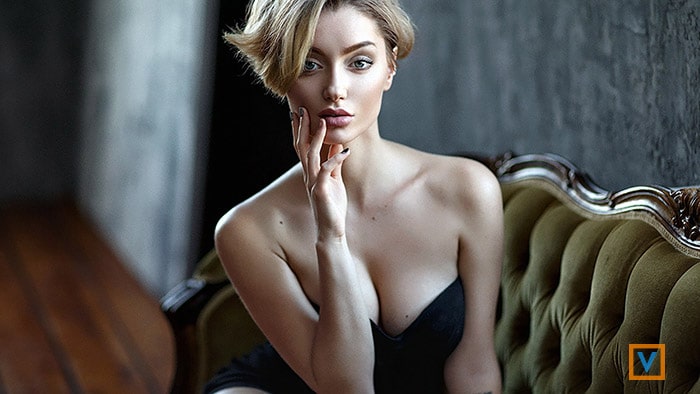 In fact, many men would like to have an adult, self-confident, and independent woman near them. And they do not run into the ideal female representative of all of these characteristics all together very often in their age range. In addition to this, most women dream of an ambitious, attentive, and attractive man. That is why the relationship between an adult woman and a young man always has a lot of chances for success. With the growing popularity of dating sites for adult women and the emergence of such couples in Hollywood (it is worth remembering at least Demi Moore and Ashton Kutcher, who is 15 years younger than his wife), this kind of couples is no longer a taboo. So, let's find out together what the phenomenon of a cougar woman actually is, what the main facts about the relationship with them are, and discover a few sites that can come in handy while looking for cougar.
What's a cougar woman?
The term cougar is believed to be originally a slang word. And many researchers say it derives from Western Canada as it first made its appearance on a cougar dating site from the same country. The word cougar has been historically used to describe women having relations with men that are more than 8 years younger than them. Although this word is often applied to any woman having a partner who is much younger than she is, no matter what age they both are, there are no strict measures and the age can differ. Cougar as a term used in many contexts can have either positive or negative meaning: the representatives of this kind of females are usually confident, independent women on one hand. But the other side of the coin is that they are often treated as women trying desperately to fit the social norms of youth and beauty or get the imaginary morsel of staying young forever.
Cougar women dating: some important facts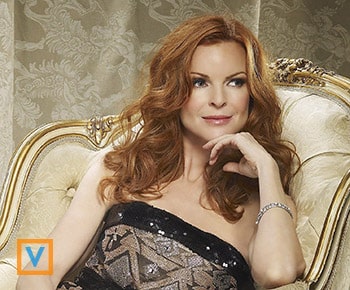 The first officially documented use of the word "cougar" referring to a female that would like to have a partner younger than her is believed to have been in a locker-room chat between the professional sportsmen. In the early 80s , the Vancouver Canucks, an ice hockey team from Canada, used the term to refer to the single females who have been attending their games to meet and talk to the members of the hockey team. The Cougardate.com, a dating service launched in Canada, was established in the early 2000's to help women in starting relationships with younger men and since then various cougar women websites have arisen, which made it easier to find a cougar woman.
Since then, a great many newspaper rubrics, researches, articles, and sites on this topic have been written, launched, and created. The cougar couples could be seen in various films and have become a popular plot twist to be used in TV series like "Riverdale" (2017–ongoing), "Adore" (2013), "Sex and the City" (1998–2004), "The Boy Next Door" (2015), and "Cougar Town "(2009–2015). So, it shows that not only this phenomenon has always existed and has its deep roots in the history of social behavior, but with being popularized by the media, it has gained popularity and now women of all ages can look out for their real love using online dating apps and services.
What is a cougar in dating?
«Сougar», being an appellation widely used, serves as an illustration of the way today's society limits the roles for men and women as well as sets a certain complex of measures. Stereotypes falling into the same category are sugar mama and sugar daddy: the similarity between these terms lies not in the age difference provided, but the domination of the general wealth and psychological power. However, they are used mainly in the negative context and mean the submission of one of the partners in the couple. Because the system of the terms like sugar mama dictates one person, usually the younger, to be poorer and pursuing only individual advantage and pragmatic benefits. And they do not mention the presence of the mutual sympathy between the partners, which makes this kind of relationship look aggressive and materialistic. And when it comes to cougar dating, it turns out to be a much more pleasant experience for both women and men and a completely normal feature of modern dating world.
The culture of the west has a peculiar kind of prejudice towards age difference in relationship and its own system of traditions and ideas concerning health, beauty, and youth. But the generation of the baby boomers has changed the position of cougar couples drastically, as it gained more privileges and rose up in status. And with the development of the cosmetic industry and surgery combined with the healthy style of life gaining popularity for the vast publicity, because people became more aware of the way dieting and sport work, this all has resulted in having a younger partner to be a normal experience. This is not the age that matters, older women have now learned a lot of tricks how to stay young longer and have proven their right for being loved and having successful relationships. Among the celebrity couples consisting of beautiful cougar women a few years older than their partners are S. Crowe and L. Armstrong having 9 years of difference, Rossano Rubicondi and Ivana Trump starting dating in 2008, when she was 23 years older than him, and a 42-year-old Susan Sarandon and Tim Robbins, who was 30 when they initially started their relationship.
What makes a woman a cougar
There are a lot of stereotypes concerning cougar women dating, one of which is the basic set of appearance features and character traits of such females. What age is a cougar woman? Many believe them to be straight woman regardless of the race aged from 34 to 60 years. Such a woman stays in great physical shape, takes care of her hair and appearance using either traditional methods or surgery. She is independent and can maintain herself financially and seeks for an attractive young partner that will suit her both mentally, being ready to give her love and support, and physically, by providing household and commonplace help and great intimate life.
Other stereotypes claim this kind of women to be looking for easy, not long-term or careless sexual relations as a rule. Which is, you should understand, not the same for all cases. In general, every woman has the right to expect to build the kind of relationship she feels like and perceives as suitable for her. So, such stereotypes are only a generalization. Simultaneously, the society perceives them as women who want to reach the limiting bounds of female beauty and suit particular requirements — by keeping up a gloving complexion and staying in shape even in the older age. But, once more, many forget that every woman can be willing to stay forever young and desirable just for herself, regardless of the social norms and magazine covers standards, and not for the sake of catching the eye of a younger lover.
The results of various surveys and researches carried out on the topic of cougar relationship show that overall only 8% of couples consist of an older woman and a younger man, when it comes to a slight age difference, such as 4 years. When talking about ten or more years of the gap between partners, only 2% of couples fall into this category. But many factors show that this statistic is likely to change in the next few decades, because cougar dating is no longer an unusual phenomenon.
Advantages and drawbacks of dating a cougar
Men aged twenty to thirty years are much more ambitious: they are driven by desires and aspirations to get to the top, while older men are guided by a sense of duty and fear for their own well-being. Cougar dating for older women is very useful: their partner's energy will surely inspire them to achieve their own goals. Together with a more mature woman, it is easier for a man to realize his life purpose. Since his darling has more life experience, she is more serious and more perspicacious in many matters. Only next to a strong woman, a young man becomes truly courageous. A woman is able to give advice, to warn a partner against mistakes and wrong steps due to her greater life experience. She will be able to save the relationship from unnecessary scandals.
No matter how strange it may sound, a man subconsciously is tuned in for a relationship with a more mature woman. Since childhood, a man has been brought up by women: mother, grandmothers, aunts, sisters; later there are nurses in kindergarten and teachers at school. Therefore, it will be much easier for him to build relationships with an adult woman. As a rule, women fully open their personality over the years. In adolescence, many girls like to live in an atmosphere of idleness and entertainment, but with age they increasingly tend to choose the personal development and family life. An older woman is better at keeping the house in order and maintaining a pleasant atmosphere at home, she is more skillful in the culinary field and approaches the process of planning and raising children in a more responsible manner. A hot cougar woman becomes more feminine as she discovers her inner power. She will be able to give the much needed comfort and coziness to a man and provide him with all conditions required to grow personally and reach success in every field possible.
Cougar dating sites
As we have found out what cougar relationship is, here are the main free cougar dating sites you can use if you are interested in meeting a woman that is older than you or get acquainted with a younger man, supposing you are a cougar female yourself:
dateacougar.com
cougarlife.com
datemrsrobinson.com
cougardate.com
Altogether, dating cougar women has its own drawbacks and advantages. Of course, the prejudice towards such a relationship in our society is not fully eliminated. But on the other hand, mature females can give their partner much more love and support, help them find their purpose in life and be a constant wise companion and friend. So, if you are a young and energetic man that has always felt that women a few years older attract you more, put away any hesitations and try to find the love of your life through a cougar dating app. Seeking for a partner, even with the age gap, is easier with the help of the Internet. Everyone has a right to love and be loved, so take your chance too.