Women who have a well-developed sense of style can instantly appreciate your appearance and draw the appropriate conclusions. So, even if you are a spiritually rich person, it is always interesting and fun with you, you are a tireless optimist, then, most likely, the girl will not appreciate all this. She just won't have time to see all this in one meeting, moreover, she surely will not even want to notice something good in the person who appeared on the first date in old sneakers, brown jeans, and a green knitted sweater with deer. The verdict will be issued to you after 10 seconds of the date, and it will be almost impossible to appeal it.
Clothing for a person plays the same role as packaging for a product. But, the same as a beautiful box tied with a red ribbon can contain a completely unnecessary thing, stupidity, ignorance, and scarcity of personality can be hidden under a white shirt, ironed trousers and tie. But clothes nevertheless solve the main task – they attract attention and form the first impression of a person, which is what we need. The first date can quickly become the last if you don't pay attention to your appearance. The expression "women love with ears" is true, but for a start, the girl should want to listen to you, that is, she should like you. We are going to tell you what mistakes should be avoided to make an excellent first impression. So, how to dress up for a date with single girls?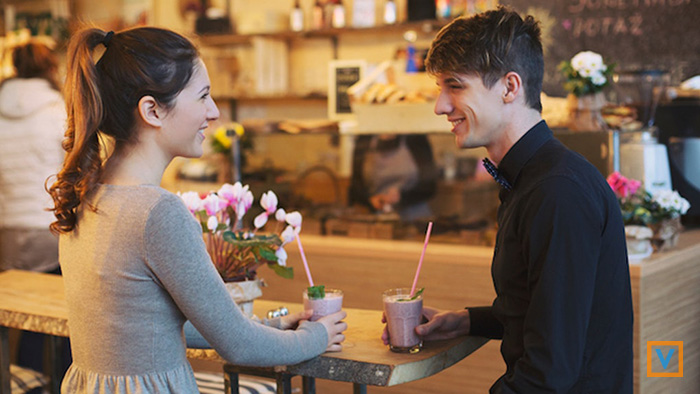 Why Appearance on a First Date Means So Much
What is the best outfit for a first date? Women differently describe their ideal image of a man. But no woman will ignore the appearance of a man because the first impression can be obtained based on his appearance.
1. You care about a woman
If a man comes on a date in dirty clothes and, in general, looks disheveled, then this indicates that he is not interested in communicating with a woman. You can online meet girls, so why go on dates if you don't want to look nice? You need to take care of creating an attractive image. For this, you should choose a nice first date outfit, make a hairstyle and use perfume.
2. A girl will pay attention to you
It's easy to form an opinion about a man based on what image he has chosen for himself. The manner of dressing and behaving gives an idea of the status of a person, his upbringing, education, character traits, and the ability to make an impression. Ladies are more likely to enter into a dialogue with a stylishly dressed stranger. So, you need to know how perfect first date outfit looks like.
3. You show yourself a self-sufficient person
Adhering to fashion trends, a man takes care of how his appearance makes an impression on others. This is what men think of first date outfit. This is a declaration of your life principles. A worthy man is always dressed nicely, which allows a woman to instantly assign him a certain label in her register of values and respond positively to the stylish appearance of a man.
How Can You Spoil s Good Appearance?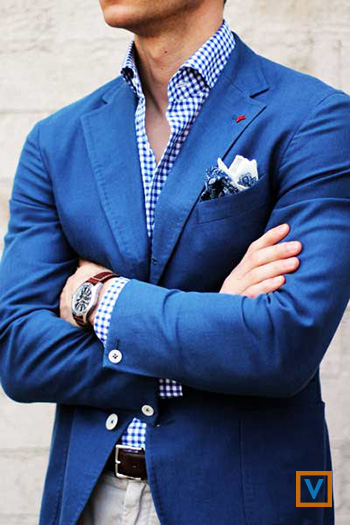 Men want to build relationships with women, and attractive appearance plays one of the most important roles here. At the stage of dating, especially in its first seconds, the appearance is of great importance. Of course, any flaws in appearance can be fixed by perseverance and charm, but is it worth it? Isn't it easier to dress stylishly so that women feel glad to meet you?
The first impression of a man often speaks more than years of communication with him. The way the man is dressed can immediately say about his level of education, status in society, sense of style, sociability, mind, and much more. A favorable and disposable style helps immediately attract the attention of a woman. First of all, women, getting acquainted with men, pay attention to appearance. All women believe that the chosen ones should complement them to look beautifully and harmoniously together.
Women think that if a man doesn't look after himself and his body, he will not be able to make happy a woman who decides to be near him. Also, by the posture of a man, a woman learns about some character traits. A confident and purposeful person will always walk with a cheerful gait and keep his back straight. Accordingly, all clothes will look perfect on such a man.
First Date Outfit Ideas and Formulas
Dressing up for a date is like picking up clothes any other day for any other event. No need to try to instantly stand out from the crowd or wear all the best at once. You need to understand what the weather is like, where you are going with your potential significant other, how you plan to continue the evening (or maybe night). Create an image in which you will feel comfortable. Take a look at these first date outfit ideas.
1. Scandinavian style
What is the best outfit to wear on a first date? Scandinavian clothing style is one of the most popular trends over the past few seasons. It seems that the men of Scandinavia dress very simply, but in fact, the local men's fashion is a real work of art. Fabrics are necessarily of the highest quality and natural ones (cashmere, lambswool, cotton), shades are neutral (black, white, beige, gray, blue), a lot of denim, the absence of catchy accessories and no riot of prints and patterns. Such clothes are suitable for any season and occasion, especially for dates.
2. Casual style
To look stylish, you can try a casual first date outfit. This look is suitable for a person who spends the first half of the day at work in the office, and in the evening, he can go on a date in the same clothes. Men's clothing in this style is not only comfortable but also suitable for both classes. In other words, smart casual is a relatively strict (but allowing a lot of variations) masculine look for every day.
3. Urban style
Men's urban style fits perfectly into the rhythm of everyday life of the most active and energetic guys. Comfortable sneakers, jeans, sweatshirts, and T-shirts in different colors, caps and hats, sunglasses – all these clothes and accessories don't hinder movement, leave room for imagination and allow you to be ready for any adventure that throws fate.
4. English style
English men's clothing style is based on the rule: "the less, the better." Look at any stylish Briton, and you will notice that his outfit is very simple: the graceful cut of clothes, high-quality fabric, details. It includes men's jumpers, sweaters and cardigans of large knitting with a pair of beautiful buttons, neat tweed caps, and rhombus vests. What do you think about such first date outfit men ideas?
5. Grunge style
The grunge style is defiant and eclectic. It combines a variety of textures, colors, and shapes. You can distinguish representatives of this style by a careless hairstyle, deliberately wrinkled clothes, and stretched sweaters. If you are a fan of this style, choose clothes in dark colors and neutral shades. Shoes also should be voluminous.
Outfit Tips for a First Date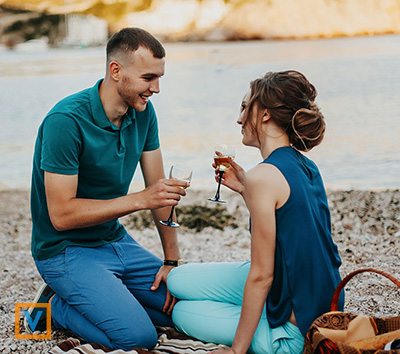 Many men still believe that they need to come in a suit with a tie on a date. Now there is no strict dress code for dates, and sometimes sneakers look no worse than shoes made of python skin. To have a good time, we recommend you focus on the format of the event and choose clothes that are comfortable for you. But also, there are some important nuances:
1. Clean your shoes
The most important thing that a man should think about before a first date is perfectly clean shoes. Most women react with disgust to uncleaned shoes. Here neither expensive elegant suit nor fashionable shirt will save the situation. So, clean your shoes well and go on a date. Or it is even better if you buy new shoes.
2. No experiments
What outfit should I wear on a first date? The main rule here is to avoid extremes and not experiment. Dress modestly and, at the same time, stylishly. Men shouldn't forget that they have to feel comfortable in the outfit selected for a date. Anyone who usually wears jeans and a sweater will certainly feel awkward when dressed in a strict cut suit. Instead of arranging a "masquerade," we recommend emphasizing your style and image.
3. Clothes should match in color
Going on a date, you shouldn't dress like a peacock, trying to match all the colors and shades of the rainbow. Dark must be combined with dark. If your clothes have bright colors, then they should be repeated at least two times. So, a handkerchief that looks out of the pocket of a dark jacket will go well with a white shirt.
4. Don't forget about fashion
Girls follow new trends. Let your fashionista know that you deserve to be with her. Now there is a huge variety of magazines and a lot of fashionable information on the Internet. Modern stores offer a wide range of products. Your clothes are you. If you love sports, great Nike or Adidas sneakers will beautify you. Do you like classics? Choose a cardigan and shirt. Don't be afraid to be yourself.
5. Take into account the individual characteristics of a woman
What to wear on a first date? How would a girl like to see you? If your sweetheart loves heavy music, you can wear a fashionable wristband or leather jacket. But if a girl prefers classics and decided to have a date with you, such an outfit is unacceptable. Therefore, always carefully look at how a girl is dressed, and try to match her style.
An important touch of the created stylish look for a first date is a neat haircut and a smoothly shaven face or well-groomed beard. Manicure and well-groomed hands, by the way, are also important. This is part of your appearance. Also, all girls love attention, so a beautiful bouquet will be a wonderful addition to any of your looks. Have a good evening!