If you are in love with a mysterious, humble, dreamy, well-mannered and open, yet a bit unpredictable girl – you can be already sure there's a lady with true Cancer woman characteristics sitting in front of you. This girl can seem somewhat ingenuous and uncomplicated, but in truth, she is often hard enough to understand. Cancer woman traits suppose their wonderful proprietress to be quite unpredictable and not to let a stranger closer too easily. You are most likely to feel comfy and warm around her - she definitely knows what genuine care and affection really mean. Cancer is quite an offbeat zodiac sign, and don't expect even the most accurate horoscopes to help you find out what she hides inside.
If you are the type of guy who's always there to confess your feelings right away and comfort his chosen loved one, then the Cancer female is a perfect choice for you. But do not attempt to make the girl fall for you if you want that romantic relationship you can stay both materially and spiritually independent. Females of this zodiac sign don't believe that all you really need for a healthy love romance are joint goals for the future. For those girls, only such words as "affection," "sincerity," and "support" tend to play the main role. So, if you feel like you are ready for that, here's what you certainly should know about Cancer woman personality.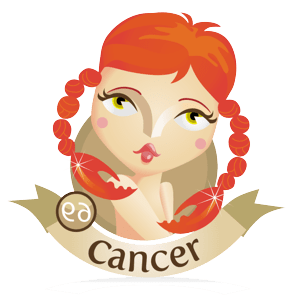 Important facts about Cancerian women
Cancer makes the fourth Zodiac sign including those people came into the world between 22nd June and 22nd July. Always remarkably emotional and highly family-oriented, Cancerian girls make ideal life partners for utterly fulfilling partnerships. In this case, if you have fallen for a Cancer chick, here are the traits of a Cancer woman you definitely need to consider.
On the surface, Cancer woman personality might appear enough purposeful and self-sufficient, but in reality, she is typically just a weak little girl, afraid that she will never find a strong pair of shoulders to lean on. Cancerian women don't like sharing their personal happiness with other people. Even the fleeting thought that she may one day marry a guy, who will not make her happy or will be cheating on her, can be really painful. She is often scared that somebody will suddenly appear and deprive the girl of comfort and protection.
Emotions form the major part of a partnership for Cancer women. They are sensitive to how their significant others handle them and can actually edge away pretty easily and without hesitation if met with total indifference or harshness. Thus, if your woman is worried about her relations with a friend or co-worker, always be there to hear her problems out and respond with a good deal of compassion rather than telling her to leave behind all those issues. In order to learn how to understand a Cancer woman, get in tune with her flow of thoughts and feelings to feel satisfied and happy about your relations.
The moon is believed to be ruling all Cancers making ladies of this very zodiac sign hugely feminine and magnetic. In this way, a Cancer girl if in the right mood, will surely attract a guy even without turning her charming face to him. That is pretty much because of her innate charm, delicate nature and really pleasing manners that are fairly enough to take over almost any type of man. A Cancer female certainly prefers emotional security in a romantic relationship and often searches for marriage as the logical culmination of the dating period. Thus, if you are not sure about settling down in the nearest future, perhaps you'd better not be getting too serious about your Cancer girl romance.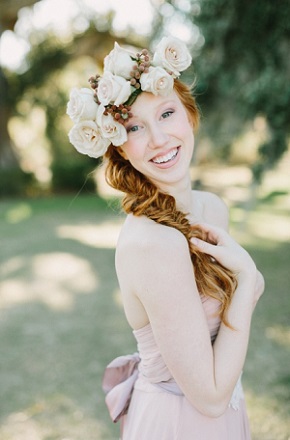 A typical Cancer girl doesn't appreciate noisy companies and loud crowded parties, preferring calm private dates with her boyfriend in her family circle. When sharing one table with a Cancerian girlfriend, avoid criticizing or discussing her with other people around. Hurting Cancer's feelings in somebody else's presence can be really dangerous. Cancer women traits are much like a highly unstable chemical substance which might explode once you add an improper word or a gesture to it. Best matches for Cancer woman are usually made by Taurus, Scorpio and Virgo male partners.
Now, what things need to be considered when dating a lady of this zodiac sign? There are a few useful tips on how to make it much easier to tame one of these girls.
A complete guide to dating a Cancer woman
1. Communicating with a Cancerian woman
First and foremost, always be prepared to dissipate the greater part of her doubts – she is most likely to be unsure of her appearance and attractiveness. However, this woman is known to be strict, even despotic and is always aware of what is best for her. Add the creative element to create a totally cozy microclimate within the relationship and ask yourself: Are you really into strong-willed females? If your answer is "yes," this girlie is definitely for you. Still there is one very important moment about dating a Cancer woman – fighting and arguing with her is a poor idea.
Cancer personalities intuitively smell deceit and even the minor insincerity. Those women are possessive by their nature. If a girl is convinced that something actually has to belong to her, she won't let anybody else have it. What's more, a Cancer woman in love is a little paranoid, so that your girl can be creating a problem just out of nothing. Is there something wrong? Anyway, you'd better sort out everything at once, otherwise the problem can easily get worse.
2. Asking a Cancer girlfriend out: best places
If you're looking for the ideal place to ask your girlfriend to, feel free to invite her to a theater, music festival or a concert. If you want to know how to attract a Cancer woman, make sure you constantly keep in mind that Cancers are super sensitive to romantic vibes. When you happen to dine together, try to make the background music muffled. She is also a huge fan of water sports, so when deciding a perfect place for a romantic getaway - take your lover to a beach on a weekend. If you succeed to find a fairly secluded corner, she may agree to swim with you naked.
3. Complimenting
How to tell if a Cancer woman likes you? By far the best way to find that out is to keep praising the girl and be 100% confident she is into you. Cancer woman doesn't like indifference. When she arrives on a date dressed in something new, proceed to appraise it. If she is wearing new bracelet or earrings, don't hesitate to comment on those. Yet be ultra careful with the woman's hypersensitivity. If you tell her that her new earrings look lovely, she may decide you actually did not like the ones she used to wear on a previous date. When you need to cancel an upcoming date because you suddenly fell sick, do not do it. Let your Cancer crush show her stronger side – genuine care. You ask how to know if a Cancer woman likes you? That's the way. Let her drop in with fruits and cheerful mood to just sit together holding hands.
Cancer woman in bed: 7 most important rules
Just before bringing your Cancer love to your bedroom, make completely sure she can feel safe and respected. She will never take this part of your romance lightly and neither should you. She will do everything in her power to keep you pleased, so be sure you return the favor. Because she takes everything so sharply, this one will be a highly emotional experience for the girl, and it is of great importance to her that you're feeling it the way she does. Your Cancer woman seeks to create a steady spiritual bond with you, not just go for a quick fling, in this way, be sure you are always serious enough to stay there with her.
1. Demonstrate a good deal of initiative
In sexual life, Cancer women will never proceed for the first step, though they are responsive to their partners' desire. Your girlfriend is usually too shy and afraid of taking the initiative, as she may do something awfully wrong. That's why you will need to support your woman until her sexual imagination is finally freed from the fear. You have to assure her that she is free to fulfill her desires.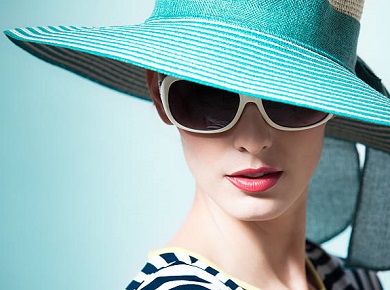 2. Act gently
When you're learning how to seduce a Cancer woman, note that her sensitive nature is mainly influenced by your attitude. If you remain understanding, gentle and kind enough, your girl will open up for you. At the same point it is also pretty easy to scare the girl away with an accidental rude word or behavior. Her shell of self-assurance is truly fragile.
3. More romanticism
Light touches only, mysterious glances and candle lights – those are the best ways how to turn on a Cancer woman. She perceives the outer world through the prism of her sincere nature and when she loves with all her heart, the entire world appears much brighter and kinder. Still those gentle females are highly inclined to their own insecurity and timidity. They are really cautious and usually cover their desires deep in themselves.
4. Avoid rushing things
If you desire to find out how to please a Cancer woman in bed, bear in mind that Cancers are very sensual and they definitely love tactile sensations. These girls will be glad to take their time and enjoy the foreplay games. She will caress her lover's erogenous zones, playing with them. Your girl can feel pleasure turning her boy on with the tips of her fingers. Her sensuality will reveal itself in the most surprising situations. A hint worth to be noted: she adores flavored lubes.
5. Don't be too pushy
Cancer females are genuinely afraid of any kind of rudeness in sex and always see it even if it doesn't exist. This is why she strives for a totally safe relationship. Oftentimes, as a natural reaction to the partner's rudeness, this type of women would leave a guy without sex up to a month. But generally, Cancers are highly resourceful in bedroom, but they do not appreciate any extreme activities. They love traditional positions with an addition of their rich imagination to those for their partners to remember a night of wild passion forever.
6. Reward her with pleasure
How can you turn on your Cancer girlfriend? Simply by forgetting about your needs and focusing on her wishes. Speaking of sex, Cancer women can be both romantic and stunningly erotic. Your girlfriend often puts your desires before hers, so you might want to please her first.
7. Erogenous zones in the spotlight!
Nipples always make Cancers' one of the most responsive erogenous zones. In this way, try to bite those just a little. Yet another awesome way to grant a Cancer gal the maximal pleasure is by kissing and tickling her earlobes with your tongue. When it comes to other tricks, Cancer females are amazingly conservative. The girl will be fully satisfied with more classical positions, for example, the missionary.