Perhaps, all guys on Earth have heard about the 'magic' spot hiding somewhere in the female body. But the thing is that very few men can reach it for one simple reason: this spot is hidden so well that finding it is a tough task.
There are a lot of different myths and legends surrounding the G-spot, and new ones are still appearing. Most of what we know comes from girls, who are happy to share all they know about this hypersensitive zone responsible for unforgettable orgasms. If you want to show your girlfriend some real Casanova skills, check out our tips and learn where the woman's G-spot is located.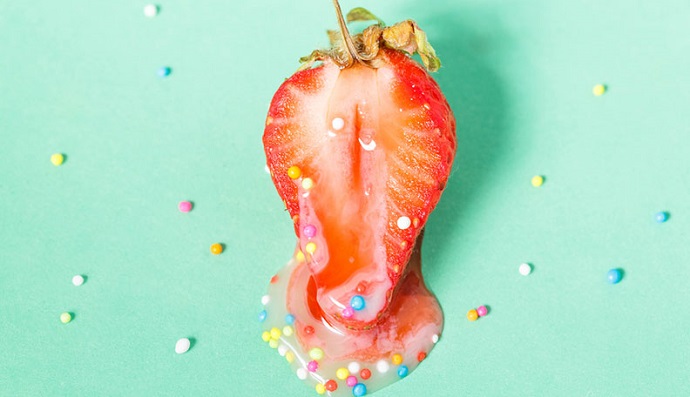 What is the G-spot?
This mysterious spot got its name in the 80's, after the German gynecologist Ernst Grafenberg, who found a small zone on the front wall of the vagina, the stimulation of which seemed to drive women crazy. How exactly Grafenberg managed to make such a weighty discovery, remains unknown to this day. But this doesn't matter, anyway. What is important is that from that time on, the beautiful half of humanity has one more little joy that, with the right approach, is capable of bringing them to the peak of sensations.
So, is the G-spot real? Pretty much! According to what we know so far, it's a 0.4-1.1 inch-long tiny mass (like a small pea). The erotic sensitivity of this zone closely resembles the sensitivity of the clitoris. Although, women, who have experienced G-spot orgasm, claim that it's much stronger, more intense, and longer than clitoral. In fact, orgasm caused by stimulation of the G-spot is considered mixed, including both clitoral and vaginal. It's what makes it so bright and strong. When a woman is sexually aroused, the G-spot doubles in size.
Interestingly enough, but Grafenberg's discovery, which happened back in the 1950's, didn't arouse much interest and was soon forgotten until the 80's came: it was then that the observations of this German gynecologist finally gained the recognition they deserved and became available to the sexually interested public.
How to find the G-spot
Alright, the magic button exists, and we know about it since the 1950's. But where is the G-spot located? Well, this may come as a surprise for you, but no one has ever pointed its exact location, which makes it impossible to study it in detail. If your girlfriend has the G-spot (emphasis on 'if'), then it's about 2 inches deep and located on the front vaginal wall. And it's not exactly a spot – it's rather a small area that's almost impossible to palpate when a woman isn't sexually aroused. In addition, it's located next to the bladder and hidden under thick folds of tissue. This thickening is the main obstacle on the way to pleasure. That's why most women and men aren't sure that they know where this spot is.
Before proceeding to the G-spot stimulation, you first need to make sure your partner is relaxed and aroused because the spot gets bigger and becomes more tangible. Foreplay should help you reach it, but this will take you about an hour.
Soft and gentle hands, shoulders, neck, and lips touches will 'wake up' the G-spot. Once you're done with foreplay, try to feel for a small bump on the front vaginal wall with your fingers (it's close to the pubic bone). If everything is done correctly, and you managed to find the spot, your partner will feel a slight irritation which then will turn into pleasant and vivid sensations.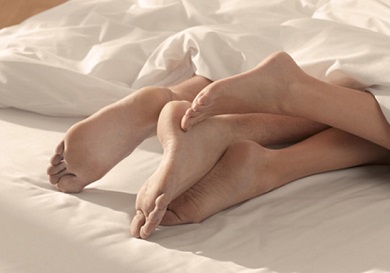 And one more important thing: the sensitivity of the G-spot differs from woman to woman. And if some girls are able to reach orgasm via active stimulation, other ladies may not feel anything at all. But this doesn't mean that you're a bad lover. After all, the female body is full of hidden erogenous zones. The main thing is to choose the right approach to your partner.
How to stimulate the g spot
A bit of erotic massage will not only allow you to explore your partner's most sensitive spot but also help her get rid of negative energy and stress before sex. After the girl is completely relaxed and aroused, you can start massaging her from the inside. The most comfortable position for the G-spot massage looks like this: the partner lies on his side, and the woman lies on her back.
During a G-spot massage, you should also pay attention to other sensitive zones, like the lips, nipples, and clit. Combining caresses and kisses, you can achieve a much better result.
Enter the ring and middle fingers one or two inches deep in the vagina. Once you do this, put your thumb on your girlfriend's clit. This position will give you the opportunity for hitting the G-spot and the clit at the same time, delivering double pleasure to her. Press on the upper wall of the vagina with your finger. You can also make left-right and back-to-back sliding movements. When your partner finally reaches orgasm, you'll literally feel it with your fingertips.
G-spot sex positions
Choosing the right position, you can increase the impact on your girlfriend's secret button. Here are 10 sexy positions to hit the G-spot that will make her moan for more all night long.
1) V on the table
It's a slightly improved position for sex on a solid surface. A kitchen table, a high windowsill, or even the hood of your car will do just fine. Your partner sits down on her tailbone and puts her legs on your shoulders, taking a V-shaped position. After that, you penetrate her. In this position, the head of the penis can reach the front vaginal wall. Another plus of this position is that you can easily reach her clit for some additional stimulation.
2) The modernized missionary position
This classic but a bit banal position can also be improved. To do this, you just need to put a few pillows under your partner's waist. The natural curve of her body will make the area near the G-spot easier to access and direct the penis right where it should go. For more intense stimulation, try to make both back-and-forth and circular movements.
3) Swing
This one is mostly based on your favorite rider position – the girl sits on top of you, but you can't just lie on your back and relax. You need to approach each other, bend your knees, and put your hands in the hole under them. To maintain balance, your partner should hold on to your back or torso. Make frictions towards each other, swaying back and forth in sync.
4) Diagonal
The girl lifts her legs up, supporting her torso with her hands. Then she puts her ankles on your shoulders, and the fun begins.
5) Vertical
This is one of the hardest G-spot positions. You must have exceptional physical abilities, but the time you'll spend in the gym preparing for it will pay off during the next night of passion. You grab the girl by her buttocks and lift her all the way up to your hips. You have to hold her only with your hands, and this won't be easy.
6) Tower of Pisa
The partner saddles you like a stallion and leans back with slow, wavy movements. The intensity of stimulation is completely under her control.
7) Pressure
It's the best sex position to hit the G-spot because it's the easiest one. She lies on her back, and you penetrate her and press her knees to her chest so that the pelvis lifts slightly.
8) Waterfall
For this position, you'll need a hard chair or stool. Make sure you sit as comfortable as possible. Then the girl puts your penis into her, and then the hardest part begins. She grabs you with her legs and leans back, lying on your knees. You lean slightly in her direction and perform frictions while massaging her breasts. The position is pretty complicated but effective.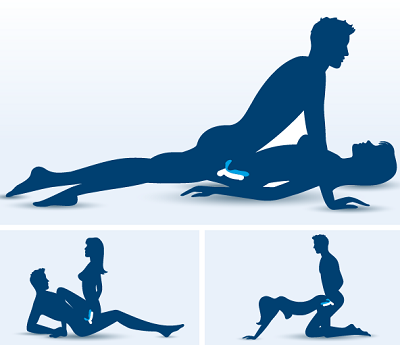 9) Dolphin
The girl raises the pelvis high, and you grab her under her knees and pull her to yourself. Her shoulders and neck become her support points.
10) Chaise-longue
You sit, stretching your legs, and rest on your hands which are straight or slightly bent at the elbows. The girl puts her feet on your shoulders and lies on her back. Then you begin moving back and forth.
G-spot toys
If you want something more than regular sex, it's time to try G-spot vibrators. In contrast to standard vibrators, these ones have a curved top that stimulates the most sensitive areas. If you don't need to press on the G-spot hard to make her scream from pleasure, it's better to use a massager with a slight bend. If you need to put some effort to make her feel at least something, choose a more curved one. The vibrator should be long enough if the G-spot is deep and shorter if it's closer than usual. Here are a couple of examples.
Q-teeze Soft
Contour mini-massager Q-teeze Soft is designed specifically for the G-spot stimulation. It's made of soft material and waterproof. Its total length is 3.5 inches, so you'll definitely reach the destination.
Topco Ultra Zone
This toy does its job perfectly, and thanks to its tubercular barrels, it stimulates the vaginal walls, contributing to the flow of blood to the tissues, which speeds up orgasm.
Insatiable Desire Mini Silicone G-Spot Vibrator
This G-spot vibrator is from the Fifty Shades of Gray series of sex toys, inspired by the same name erotic trilogy. A compact and comfortable massager, covered with a soft silicone shell is just what you need for a night of love. It's perfect for both the direct G-spot and clitoral stimulation. The toy is great for having fun in the shower, bathroom or pool. The material of the vibrator doesn't contain phthalates and latex, so don't be afraid that your girlfriend may have an allergy reaction.
Stubby
A short and powerful Stubby vibrator simultaneously stimulates both the clit and the G-spot. It's also suitable for anal stimulation (little 'wings' on it prevent complete penetration). Its most important feature is a noiseless motor that doesn't distract from the process. And 8 levels of vibration will allow you to adjust the vibrator according to your partner's preferences. Also, it's equipped with a turbo-button: when you press it, it instantly reaches the top level.
Vibration Noir
It's the best G-spot vibrator from our list. Its curved head will help you reach her G-spot and give her sensations she's never felt before. This toy is very realistic – it has numerous ridges and folds, like a real penis.
Mini Fancy II
With the Mini Fancy II vibrator, sex becomes brighter and kinkier. This toy is ideal for stimulating the G-spot. Its head is slightly bent for even more pleasure. Mini Fancy II is pretty small, but that's because it's made exclusively for hitting the G-spot. The vibrator is made of plastic, but it's pleasant to touch.
So, to give her the maximum pleasure, you need to find a small area about 2 inches from the vaginal entrance, in the middle between the pubic bone and the cervix. If you stimulate this spot, it doubles in size and reaches the size of a coin. You should stimulate the G-spot with greater pressure than when stimulating the clit. Make sliding movements with two fingers, pressing at the front of the vagina. To strengthen the sensations, try different positions and toys.