The times when courtship resembled a sacred ritual have long gone. The sexual revolution has brought careless relationships where no one owes anything to anyone. You're free to choose from a variety of options: one night stands, open relationships, "friends with benefits" concept, and so on.
No strings attached relationships are so attractive to some people while being completely unacceptable for others. Some praise them for the lack of obligations traditional relationships bring, while others label them immoral. We'll try to figure out what lies behind an NSA relationship and what it takes to make it work.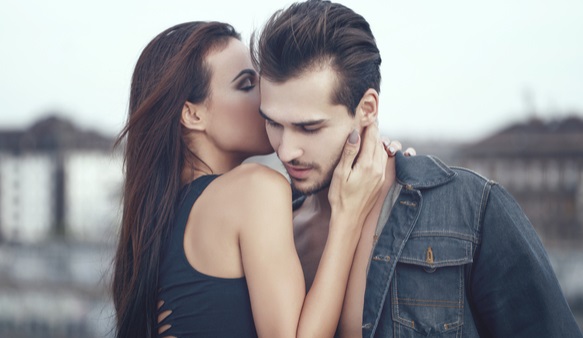 What is NSA relationship?
Let's start with an NSA relationship definition. It's a type of relationship, the purpose of which is regular or irregular sexual contacts without any formal obligations. At the same time, both partners don't have feelings for each other.
It may sound surprising, but in most cases, the initiators of NSA relationships are women. In modern society, the beautiful half of humanity prefers independence and career over family ties. Ladies no longer want to depend on men financially and morally. That's why they stick to convenient relationships, choosing a partner who doesn't expect anything from them. They get everything they need: male attention, affection, communication, sex. Sounds like a perfect solution to get away from household problems, quarrels, and jealousy.
What kind of a man can agree to try an NSA type relationship? The one that remains a boy by nature, regardless of age. Ex partners also often resort to a relationship without obligations. It suits perfectly for couples that break up but want to keep the intimate part of their relationship alive. Such concept is also convenient for married men looking for some diversity in sex.
The pros and cons of NSA relationships
What's the positive side of such relationships? First, you have a permanent sexual partner. Second, you're not burdened with material and moral obligations. You don't get annoyed by mutual claims and other issues. Since you don't live together, the passion never fades. Your relationship isn't overshadowed by quarrels and disputes.
But there are disadvantages, too. No one can guarantee you that your partner doesn't have another similar relationship with someone else. Besides, there's a possibility that one of the partners agreed to be friends with benefits not because it's convenient but because of tender feelings. So the first partner will be OK with an NSA casual relationship, while the second one will be suffering from unrequited love.
Usually, NSA relationships don't last long. Women and men are still subconsciously inclined to create a family. Time passes, life values get reassessed, and natural instincts take over. There are occasional exceptions though when such unions end up with a wedding.
NSA relationship rules
No strings attached relationships only seem simple. The problem is that girls often get emotionally attached to guys they have sex with. So if you want to make it work, it's better to stick to the rules that will help you control the process.
1) Respect each other's freedom
One of the most important NSA relationship rules is freedom. You don't need to cut all ties with other girls. In fact, you can have as many partners as you like. But the same rule applies to your partner. You have no right to judge her for having someone on the side.
2) Don't start discussing daily routine
"I called the carpenter today, but he didn't come." "My boss just called. Asked me to work overtime tomorrow." Don't these phrases remind you of the casual conversation between the spouses? If your girlfriend starts talking like that, it's a direct sign that she's trying to bring your relationship to the next level. There's no place for such conversations in a casual relationship.
3) Don't forget about the protection
Safety is one of the main requirements for the NSA\FWB type of a relationship, so rubber up. Even if your partner insists on closer contact, it's better not to take risks. Besides, you and your girlfriend should discuss this question to determine the necessary level of protection and avoid any unpleasant incidents.
4) Forget about jealousy and total control
It's the key rule that should be strictly observed. You shouldn't even try to control your partner and ask questions, like: "Where have you been," "Who were you with," "Why haven't you called me," etc. Sure, it may not be as easy as it seems because at some stage, you can be struck by owner's instinct. However, if you choose an NSA relationship, you should understand that your partner's personal life is open to others, and if this fact is difficult for you to accept, then relationships without obligations aren't for you.
5) Keep your partner away from your friends and relatives
Inviting your partner to a family event or a party with your friends, you break one of the fundamental NSA relationship rules. Your companion may not like this; besides, the relatives may think that if you introduce her to them, then your intentions are serious. Not everyone is able to understand a no strings attached relationship.
6) Be spontaneous and unpredictable
If you're OK with what's between you and your partner and don't want this to end, try to be unpredictable and show her new facets of your personality. However, you shouldn't rush things and fulfill all your partner's whims every time she asks. If she wants you to change your style of clothes, don't go on a shopping spree right away.
7) Don't spend much time with her
Plan dates in advance and don't spend much time together. If you're going to your favorite band's concert, and your partner calls you and asks if you could meet up the same evening, don't give up your plans. This way you show that she's not the number one woman in your life.
8) Keep your feelings under control
It's not that hard to fall in love, but if you don't plan to turn a temporary affair into a stable, long-term relationship, it's better to keep emotions under control. If you're looking for casual relationships and want to save your mental health at the same time, we'd recommend you to stay away from married women. With them, you'll never be completely satisfied. It should be clear that an NSA type relationship with a married woman is a very delicate affair.
Only married men can handle such romance, but even they can come across some pitfalls. A single guy shouldn't get involved in it. Let's be honest: when feelings overwhelm your mind, you can no longer assess the situation objectively. That's why it's important to keep your head and not do anything stupid.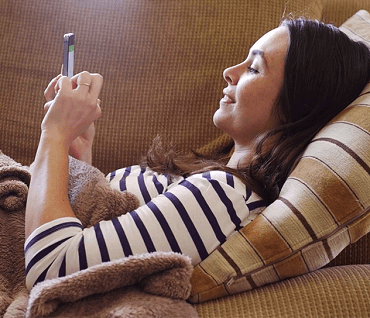 9) Don't switch from a normal relationship to an NSA one
If you and your partner have been together for a long time, and you think that a casual relationship will diversify your life and bring something new to it, you're both wrong. On the contrary, they can significantly worsen what's left of those tender feelings you've been holding on to.
10) Don't make joint photos
No matter how proud you are of having such a pretty girl by your side, her beautiful face shouldn't appear in your social media accounts. Maybe making a couple of selfies together and posting them on Facebook isn't quite the same as notifying the whole world that you're a couple, but the girl, whose picture you posted, may get the feeling that you want something more serious than a casual relationship.
11) Never spend the whole weekend together
What is NSA relationship? It's a short-term union of two people brought together mostly by a spontaneous sexual desire. And spontaneity is the main weapon of someone who doesn't want to be involved in a serious relationship. That's why you should plan your dates on weekdays. This way you make sure that you won't spend more than a few hours together. Besides, when asking your companion out on a date on a Friday evening, you unintentionally show her that she's a potential candidate for the role of your girlfriend. She may start thinking that she's not just better than other girls. She's the only one you need.
NSA relationship websites
Now that you know all the important NSA relationship rules, it's up to you to decide whether you need it or not. In case you want to go for it, here are a couple of dating apps where you can find what you're looking for.
Blendr
This app links to your Facebook account to analyze your photos, interests, and location, and find friends that also use Blendr. Using this info, the app links you up to singles near you. The more info you provide, the more potential dates Blendr finds. The service is quite popular among people aged from 20 to 30, who want to find an NSA relationship.
Tingle
The app's "radar" analyzes your location to find potential matches. To give other users access to your profile, you need to "wink" at them. Tingle also offers an inbuilt chat service, so you don't have to give out your personal data. You'll definitely find someone for a no strings attached relationship here, though the database of profiles on Tingle isn't as varied as on Blendr.
Pure
Pure is great for those, who are looking for NSA relationships right now. Once you sign in, you specify your potential partner's gender and name the place you'd like to meet. The app will then give you the list of potential matches. One interesting thing about Pure is that your profile gets deleted from the database an hour after you create it.
At first glance, a no strings attached relationship makes life much easier. Flirting, sexting, casual sex – all this makes you forget those expectations you and your companion may have. It's so tempting to gain complete control over the most vulnerable aspect of your life – intimacy. Forgetting about all the formalities, we can maintain our independence. But the thing is that this way of life is very easy to get used to. The further we get, the more difficult it is for us to decide whether the next partner gets access to the next level or remains a fleeting memory.