Today, sex is just sex. It doesn't oblige you to start a relationship, you don't need to date anyone, and it's not a reason to find a permanent partner. But sometimes sex is a reason for building friendship, or friendship itself becomes an excuse for sex. By the way, perhaps, the very phenomenon of "friends with benefits" was born because of such a simplified attitude towards intimacy. Sure, romantic relationships are wonderful, but, unfortunately, we don't always have enough time and energy for them. If you're one of those, who don't dream of a beautiful and endless love but are ready to plunge into a relationship without any obligations and drama, here are some tips and rules you should follow.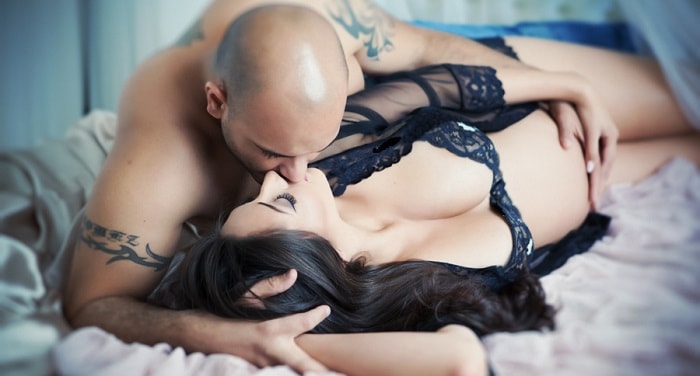 Let's define "friends with benefits"
But first, what does "friends with benefits" mean? Well, basically, this means having occasional sex with your friend without being engaged in a serious relationship. You just have fun together, don't build joint plans for the future, and don't bother each other with talks about feelings. This is so convenient: there's nothing but understanding and friendly sympathy between you, and it's also possible to have sex without complicating your life with mutual claims.
If you're already good buddies, you probably know each other well, and this will keep you safe from unwanted surprises that random acquaintances in a bar or club bring. You negotiate the terms, and that's why you can have sex where- and whenever you want. And your relationship is free from banal conflicts and quarrels (which, as you know, happen even in perfect couples) simply because you're not a couple!
You're free to experiment in bed without fear of making a mistake or hurting her feelings: she'll support you and probably also be interested in trying something new. Besides, waiting for that special someone, you have the opportunity to "keep yourself in shape," but you're spared from such annoying things as meeting with her parents, Sunday family dinners, buying gifts, and so on. These are only a few advantages that define friends with benefits meaning.
Couples come to the idea of being friends with benefits in different ways. Here are three of them.
Random sex
Usually, it happens when both of you are drunk. You were hanging out at some party, then you suddenly began kissing, she put your hand on your hip, and everything happened. And the next morning, you woke up and felt ashamed and embarrassed. Now you don't know what to do with such friendship. Especially if both of you liked it. The most reasonable way out in this situation is not to hide from each other, hoping that the problem will somehow be resolved by itself. You need to discuss everything on the spot and figure out what to do next. After all, according to friends with benefits meaning, sex doesn't mean the end of the friendship.
There's another possible option: your sex wasn't random, and one of you (and, probably, both of you) wanted it. But, anyway, it's still better to talk about it.
Friendship for sex
In this case, sex comes first, and friendship is secondary. Perhaps such a relationship is a consequence of the stereotype that sex is a necessity, and if you can't find a partner, then you can at least have a friend for sex. It sounds cynical, but it looks like some kind of free, mutual prostitution. This variant is rather rare because you need to be a robot to find a friend only for the sake of sex.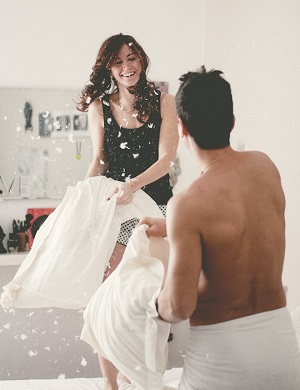 Friendship + sex
This is exactly the type of a relationship you look for when googling "what are friends with benefits?" That is, this is the "we're just friends, and we're sleeping together" concept. This variant is the most peculiar one, with completely unpredictable consequences. Sometimes, such a relationship ends after a month or two, as soon as one of the friends finds a real partner, and sometimes they grow into something more.
Friends with benefits rules and etiquette
In this type of relationship, you must always set certain limits and follow unwritten rules. Otherwise, the situation can get out of hand quickly.
1) Don't stay overnight
And don't let her stay. Your relationship should be strictly regulated. Leave all those breakfasts, dinners, joint trips to shops and to the cinema to those, who need your heart, not your body. Otherwise, you risk plunging into the illusion of a relationship that your partner will most likely support with pleasure. Who would say no to bonus coffee and sandwiches after a night of passion? Remember that the friends with benefits relationship is not exclusive. Use this moment and don't stay overnight.
2) Don't control her
Perhaps this advice works for all couples, but if in the usual relationships, the questions like "where are you?" and "what are you doing?" can be taken as tenderness and care, in your case, they sound like an attempt to violate her personal space. Sex between friend doesn't imply jealousy, mutual claims, and any interest, except sexual. Let's explain: you shouldn't care who's with her now and whether she has someone or not. And please, don't bother her with touchy messages.
3) Don't cross the boundaries
In fact, this rule follows the previous one. Always remember what binds you – sex. Not love. Not affection. Not common children, dogs, or real estate. You're driven solely by physiology, so don't let feelings interfere with your communication. After all, the advantage of friends with benefits sex is in getting the relationships you need without having to go to the supermarket on Sundays and visiting your parents.
4) Don't forget about love
Living without love is difficult and painful. You don't need to give up feelings just because at this stage of your life you decided to give up serious relationships, preferring regular sex without commitment. You can meet other people and fall in love. Just try not to develop any feelings for your friend.
5) Don't forget about protection
This one of the most important friends with benefits rules. Sex is cool, but sexually transmitted diseases, and unplanned pregnancy aren't. It's better to choose methods of contraception together, so you can determine the level of protection. Pills, condoms, or both – discuss it with your partner, and don't hope that everything will be fine. Remember, your relationship doesn't involve exclusivity.
6) Control your feelings
Falling in love with someone you sleep with is simple; oxytocin will do everything for you. If you both don't plan to turn a fling into a long and lasting relationship with a happy ending, keep your feelings in check. One wrong step or a romantic text message – and your friendship is done.
7) Keep your relationship a secret
Here's a small friends with benefits advice: it's better not to talk about your relationship with your family and friends. Not everyone can accept and understand such concept. If you don't want to spend weeks, listening to questions like "what about kids and family?" keep your mouth shut.
8) End this relationship in three months or turn it into something bigger
During this period, you should already understand what to do with your personal life. Do you want to develop a relationship with your friend and take them to a new level? Is your desire mutual? Or maybe you should finally find yourself a permanent partner? In any case, three months is the maximum period for simple relationships. Then, everything will only get complicated.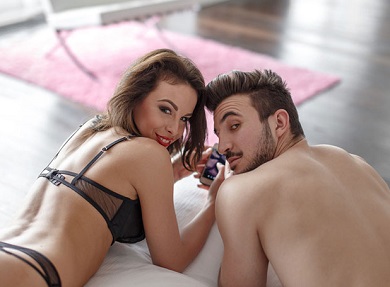 9) Be honest with her
If you suddenly began to feel that the situation is getting out of control, and you're no longer able to restrain your feelings, honestly tell her about it. Your decision on what to do next should be joint. If there's a risk of getting romantically involved, no rules for friends with benefits will help you.
10) Don't be jealous
It's not a relationship, it's sex between two friends. You don't have any rights to control this woman. She didn't promise you anything. If you can't control this feeling, it's better to stop.
Pros and cons of being friends with benefits
This type of relationship has its pros and cons. Know what to be ready for.
The pros
So, why do guys want friends with benefits?
Sex without commitment is every guy's dream. You don't have to spend a lot of time on walks in the park, dates in restaurants, cinemas, and any other places.
The lack of a sex partner and the reluctance to start a relationship don't benefit your intimate life. If you belong to the category of people who believe that sex is crucial for health, the "friends with benefits" concept is a great solution to the problem.
You can forget about jealousy. This is very important if you value loyalty. You can relax: who cares whom she meets with if she's not your girlfriend.
You may no longer worry that your partner will judge you for beer parties with friends. You don't need to tell anyone where you're going and when you'll be back.
This is one of the main friends with benefits pros. No anniversaries - no expenses. The best girlfriend is a budget girlfriend. The only expense you'll have to deal with is protection.
No depression if your relationship ends. You just had a little fun, that's all. You don't owe each other anything.
You may no longer be afraid that you will disappoint your partner in bed because you already know each other, accepting each other's drawbacks. Even if something goes wrong, it will be just another reason for jokes.
The cons
Now let's see why friends with benefits is bad.
There's a high probability that one of you falls in love and wants more than just sex. But, alas, such relationships rarely grow into something serious. And if you can't cope with your feelings, you will lose not only your sexual partner but also your friend.
Even if you're good friends now, there's no guarantee that the situation doesn't change if someone gets between you and your friend. A sense of ownership can make you publicize some compromising evidence that you have on each other.
Your partner can use "friendly" sex as a way to patch the path to your heart. Perhaps her warm attitude means something more than just friendly feelings.
Prepare for reproaches and gossip. You can hardly keep your secret in the bedroom, so all your mutual friends will start talking about your relationship behind your back.
If you consider sex without obligations as a temporary mutual assistance, prepare yourself for disappointment. To make a step towards something new, you need to get rid of something old. While you're stuck in one place, afraid to move forward, you deliberately reduce your chances of building a real relationship.
Without being married, some people tend to idolize empty dreams and see love where it doesn't exist.
That's all the friends with benefits pros and cons. Remember, sex with a friend and a loved one are fundamentally different things. People don't die from the lack of sex, but if there's no loving person by your side, you'll feel empty. Decide for yourself, and remember that pleasure for the body corrupts the soul.