Truck driver dating is not easy. You should adapt to a partner, find compromise solutions, value, and respect each other's interests in relationships. But if spouses rarely see each other, it becomes more challenging to do this with every meeting. It is always challenging to build relationships at a distance, especially when it comes to family life.
Some women see only problems is having husbands-truckers and try to avoid such connections in principle. In contrast, others find their advantages in such relationships and live happily with long-distance drivers for many years. They have enough time to miss the partner, and every meeting feels like a first date. But is it right after all?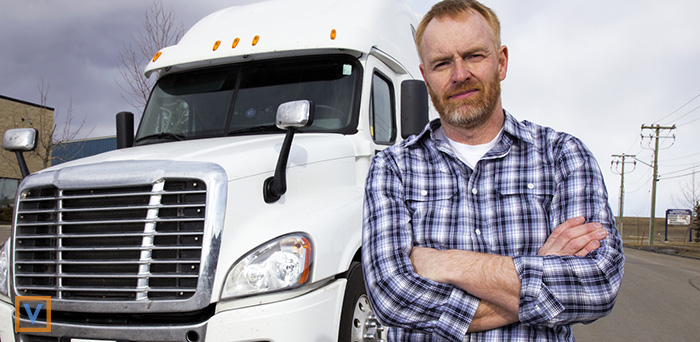 Dating for Truckers — Why Is It Hard?
The eternal absence of a man at home is a test for family life, so women should be prepared for the fact that being with a trucker will not be easy. When a spouse is on the move most of the year, maintaining the connection between the partners can be a real test for both.
The main problems of family life with a trucker include:
mutual suspicions of adultery;
unhealthy lifestyle and constant risks in men;
female emotional burnout and feeling of loneliness;
difficulties with raising children;
unresolved household problems.
All these difficulties can be encountered in many families' lives, but for those couples who have to be apart from each other for a long time, they make up the majority of everyday life and leave little space for the pleasant moments. There are several pros and cons of dating a truck driver, but the latter outweigh the first, making many people abandon this idea. The long separation from the husband, concerns for his health, lack of regular sex life, and suspicions of infidelity are just a few problems women who live with trucker drivers always put up with.
A woman has to take the full burden of responsibility for the house on herself. All these factors lead to female emotional burnout. Then her man can wonder why she doesn't text back. Such a woman carries tremendous weight on her shoulders, and it is normal for her to feel at a loss sometimes. Ladies often need help and support from the outside, especially their beloved ones. The psychology of women is such that they want attention and care. A man, while away, sometimes does not even suspect it.
And in the meantime, the spouse may begin to doubt her feelings, decide that she has stopped loving at all, and feel abandoned. She may be still in love with this man, but her destructive thoughts and suspicions that he uses the best site to meet women can exhaust her. She needs to develop her feelings steadily. Not getting enough attention, such a woman begins to experience stress.
These conditions can cause many diseases of the nervous system, expressed in the strange behavior of a woman, tantrums, constant depression, and fatigue. Before falling in love with a man of this profession, visit dating a truck driver forums and read real-life comments of women who are stuck in this situation. Maybe, they will make you change your mind.
Truck Driver Dating Do's and Dont's
A woman who dares for such an adventure should trust her partner and believe in the future of their relationship. What is more, such a union requires mutual efforts from both sides. Much of the work will have to be done by a woman if she dreams of dating a long-distance truck driver. Here are the things she must avoid and advice on what to do to maintain a healthy relationship with a trucker.
Monitor his health and support
Drivers with many years of experience have problems in the genital area, in the field of cardiology, digestive system, joint and vascular disease. It is not easy to cure such diseases, and often they get a chronic form. American scientists found that a common illness of drivers is photoaging. This disease means that one half of the face is exposed to constant tanning while riding. Besides premature aging, this can lead to skin cancer.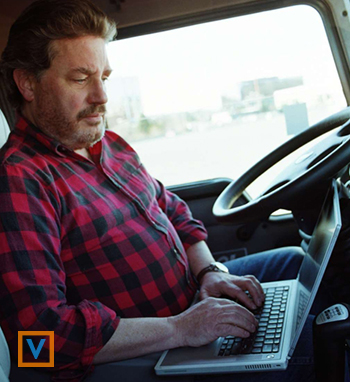 Do not blame him
When spouses are unable to see each other for a long time, suspicions of adultery begin to arise. The fact that the spouses of truckers are cheating on them is a common opinion among men. Many women also believe that their husbands find lovers on the road. Unfortunately, often such suspicions turn out to be unfounded, and it doesn't matter if all truckers cheat. You should trust your significant other. Sometimes women put up with cheating husbands and also find someone on the side. For other couples, this is unacceptable.
Prepare for the responsibility you will have to bear
Truckers have trouble with maintaining a healthy family life because they cannot find enough time to raise children. When a husband finds out that his spouse is pregnant, he cannot stay at home for long to help her. And after the birth of a child, the short-term leave of the young father will quickly end, and the woman will have to solve everyday problems herself. Consequently, a woman should be ready for this.
Limit the time your spouse spends with children
While dating a truck driver, of course, you will want all his time to be devoted to you. But if you have children, you should let the man spend as much time with them as possible when he is at home. Communication with children who only occasionally see dear dad is also not easy. Some drivers take their families on long-distance trips to sea or resort towns to spend more time together. A woman has to take the whole burden of responsibility for raising children, and a male example does not appear before their eyes as often as we would like.
Let him be a real man
A trucker man knows how to work both with his hands and head and has plenty of travel and everyday stories in store, so a woman will definitely not be bored with him. Such a person always behaves confidently on the road and is ready to cope with any problematic situation. At heart, the trucker is most often a romantic who has a passion for the road and travel. Being separated from loved ones, men begin to love them even more, often try to please them with gifts and souvenirs from trips. So, you should accept that gracefully and appreciate how your man chooses to show his affection for you.
Distrust and accusations
Before you proceed to popular truck driver dating sites, think twice about your level of jealousy and how much attention you generally require from partners.
In any relationship, the most important thing is love, trust, and mutual respect. If all this is present in the family, then no separation will prevent you from living happily, and the couple will find an approach to each other. Modern technology allows you to keep in touch, and at a distance, you can call via mobile phones, write texts, and even share photos and videos.
Dating Truck Driver Advice
If the partners do not have confidence in each other, trucker dating will aggravate all their problems. If a woman has a generally suspicious character, she will accuse her man always, and no one will be happy in this couple. Such a relationship will more resemble the plot of a soap opera and will bring a lot of problems on both sides. Here are some tips on how to deal with dating a truck driver.
Support and respect him
Being a trucker is a problematic, responsible job. Creating a family with such a person is sometimes difficult, a woman will need a lot of work and patience, but true love is not afraid of any problems. If spouses trust each other and do not look for quarrels, their relationship can smooth out the bitterness of constant separation. Each time they meet, they will not blame each other but will enjoy the time spent together.
Reduce his stress
Remember that there are many nuances and rules that truckers must follow. Do not distract them with constant calls or make them stress out when they come back home. Every country has its laws, especially in Europe. If you do not do something, you risk paying a fine of several hundred or thousands of euros. Truckers should be on constant alert, and that exhausts them.
Being on the road is their natural habitat
Truckers get used to a healthy life. At first, they wonder how they will come back to work after staying at home and how hard it will be to leave a family. But the road becomes their longing, and the car becomes a second home. There, they have a TV, bed, and refrigerator — all the man can need. They quickly get used to it, and then they can't live without trips and their truck.
Do not pretend that everything is fine
Suspicions of marital infidelity can cause a union to collapse. Therefore, in such relationships between spouses, the ability to trust each other is especially valuable. It's better to discuss these issues right away to prevent further uncertainty. As soon as you feel that such things irritate you, and you feel exhausted, then tell your partner about this. Do not use trucker dating apps is you are not ready to put up with so many pitfalls. You risk falling in love with a man and then suffer from his absence in your life.
Make him miss you
When your man comes back after the long-term trip, you should show him how much you missed him and love him. Be his perfect partner, at least for a couple of days you are together. Chances are, you will need a day or two to get used to each other, and then after a few days, he will leave again. Bear this in mind when you want to start a quarrel. Is it worth it spending the best time together on empty discussions?
Let him have a rest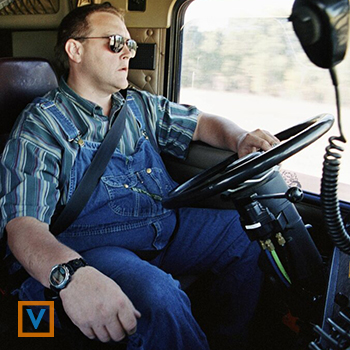 The most important thing the home is associated with for a truck driver is the warmth and coziness. A woman should prepare the house for the comeback of her spouse and let him sleep, eat, and relax as much as he needs to feel at home again. After he puts himself together, everything will be as it used to, and you can enjoy the company of each other, the pleasant conversations, and recalling memories. It is also important that kids be present at home when the dad returns because he misses so many stages of their upbringing anyway. Do not put all the household chores and repair works on him. A man should distinguish his work life and time spent at home.
Keep your mind busy
Spend time with friends, throw a cozy evening with girlfriends, especially if their spouses are truck drivers too, take up a new hobby, start doing what you have long dreamt of, but lacked time. When your partner is absent most of the time, you will have so much personal space to do what you want. And you should do it to distract your mind from longings for the beloved. You risk going crazy and being mad at your man when he returns if all you did was sit there waiting for him.
Popular Truck Driver Dating Sites
If you are still interested in meeting a man of this profession, it is evident that the most convenient way to meet them is the Internet. Via truck driver dating sites, you can communicate with them whenever they are and then meet in real life.
TenderMeets.com is a pleasant web resource with an abundance of features and a user-friendly interface. It operates mainly in the US, but you will meet truckers from all over the world since they travel a lot.
TruckerFriendsDate.com is a dating site that focuses on making single drivers meet their perfect partners. Matching algorithms and search filters here allow you to meet people from all locations, of all ages, and interests.
TruckerDating.com is a truck driver dating site that also has a convenient app. Download it on any platform for free and enjoy communication with the truckers on the go.
How to Deal with Dating a Truck Driver
A woman should be self-sufficient and secure to date a representative of this profession. Putting up with the constant absence of your beloved, possible quarrels in times when you are together, and metal disconnection in communication — dealing with this situation requires a healthy psyche and years of training. But if you sincerely fall in love with a handsome man you meet on a truck driver dating app, nothing will stop you from giving this adventure a chance. Here are the final thoughts on how to make this journey more pleasant for both.
What to do if you are scared to let him go?
Women can be afraid to let their husbands drive in winter when the ice is on roads. One of the dating a truck driver advice is to set yourself not to worry about it and save your nerve cells. Long-distance truckers never tell their beloved that something happened anyway, so you should not get anxious about it either. When something happens on the road, he will tell you later, when everything is already settled down. The most difficult moments are also when children or relatives fall ill. It can happen when your beloved is absent. But you never know, so stop overthinking because you can subconsciously cause adverse events to come. At such moments, you should be his support. You do not know what is happening inside a person when he is in another country.
Does the absence of a father affect the upbringing of children?
It is a challenging moment for anyone. Every woman who dates a trucker has probably thought about it, and the two partners have to decide about it in advance. Will you give birth to children, and how will you raise them? What if the husband arrives, and the child will already walk and will not know what is the name of the father? All critical events in the life of your kids will happen without him. Of course, it makes both of you sad, but this is the specification of his work, and you should put up with this.
How to behave when a trucker has a vacation?
Truckers get used to this job. It happens that when they go on vacation, they will stay at home for a week or two and then begin to miss work. You will notice it when he begins to communicate with his friends, truckers constantly. When he arrives, the world stops for him. The car is the natural habitat for a trucker, and he feels at a loss when at home. Children, family, and household chores are around him, and he feels disappointed. Sometimes this causes stress for all the family members, and everything starts to annoy. Scandals may arise on the second day of vacation, so be ready for this. For example, if your man is used to silence, and you are used to having order at home. You already got used to living life the way you do on your own. The noise the kids are making will irritate him, and you will go mad when he doesn't put things in their place. Just live through these few days because you are a couple and should respect each other in these abnormal conditions. Try to talk with your partner.
Dating a truck driver is full of pitfalls and obvious disadvantages that stop women from communicating with them. But when you fall in love, nothing can be an obstacle for you. The most important thing in dating a representative of this profession is to save these feelings, to withstand inner torments and suspicions.
You never know what life prepares for you. If you tie the knot with a man, and then he loses his job and is forced to become a truck driver — support him in this. Believe in your feelings, and they will overcome everything.