Online dating is a topic that remains ambiguous. Some people believe that dating sites were invented for those, who struggle to find their soul mates in real life: in office, park, bar, and so on. It's not true. Even smart, beautiful, and successful men and women, who don't lack attention from the opposite sex, resort to online dating simply because it's convenient and effective. And this was just one of the common myths people still believe about online dating.
Besides, some don't understand that the word "online" doesn't mean that dating is limited only to specialized websites. There are a lot of ways to meet your love on the web, for example, via social networks, chat rooms, online games, messengers, such as Skype, Snapchat, or Watsapp, but it all boils down to one idea: to bring a man and a woman, who wouldn't otherwise have met, together.
Online dating has become so popular that after reading most of the articles and reviews, it seems that the only thing you can find on the web is a bitter disappointment, not a pleasant tete-a-tete conversation. No one can say for sure whether it's wrong or not to look for that special someone on the Internet, as there are various nuances. Let's look at 7 myths of online dating and try to figure out where all these naive and mistaken beliefs come from.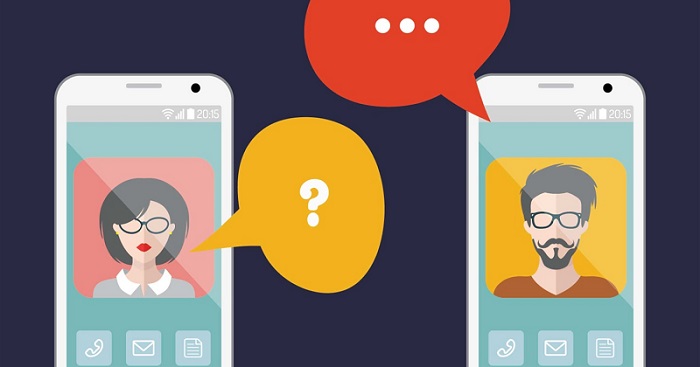 Popular online dating myths
Myth 1: you'll never find true love online
This is one of the ugliest online dating myths that can be found on the web. Modern technologies, the rapid rhythm of life, and the endless chase of personal success completely knock us out of a measured life, leaving no chance to build any relationships the old-fashioned way. Being too focused on our careers, we don't have time to build our personal life. And that's when the Internet comes in handy, giving us the opportunity to work on our personal life at a convenient time, whether it's night or early morning. You can find common topics for conversation with practically any person. Given your goals and aims, you'll most likely end up chatting with someone, who shares the same views on life. Of course, there are also people, who spend days and nights on dating sites.
As a rule, they only seek some communication and entertainment because of their boring and ordinary daily lives. It may be interesting to share a couple of messages with them, but they aren't capable of keeping a communicator interested for long. In fact, the Internet helps many people overcome shyness, which only helps us find our love. Sometimes a great guy can't just come up to a girl he likes in a cafe and have a chat with her. On the web, it will be much easier for him to start a conversation with her.
Myth 2: Online dating isn't safe
All the arguments of the supporters of this myth mostly based on the online reviews of girls, who are sure that instead of handsome young guys, most dating side profiles hide fat, ugly maniacs. Despite all the myths about online dating, it allows you to study a person before a real meeting. You can ask them about their work, their friends, and family situation, see their photos, or even talk on the phone if you want. And all this can be done anonymously, without giving out either your real name or phone number. Sure, some may insist on you sharing your personal information with them, but such request should make you doubt your companion's intentions.
The Internet is full of bad people, but think, how much do you know about your new friend you picked up at the party, in the gym, or at your friend's birthday? Of course, no one can protect you from lies on the web. Dating sites are full of "ideal" candidates, only by chatting with whom, you realize that this person is just looking for a one night stand. Such people are easy to spot. Perfect profile photos and a verbal portrait of an ideal person don't guarantee that your companion is a worthy candidate for the role of partner.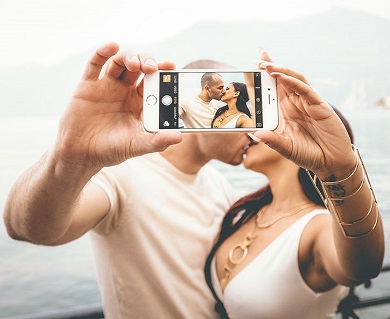 Myth 3: Online dating is only girls deprived of male attention
Myths about online dating like this one can't be unambiguously refuted. Dating sites are represented by a very different audience. But there's one fact you should learn though. The Internet has long found its place in everyday life. With its popularization, it acquired a somewhat different meaning. Users began to treat the global network with great trust. Its availability attracts everyone, from schoolchildren to pensioners. You can meet extraordinary personalities, interesting interlocutors, and just like-minded people on dating sites. That's the reason why the profile on the dating site doesn't in any way mean that the girl is deprived of attention. It means only that she takes full advantage of modern technological possibilities: she expands her horizons and wants to get acquainted with people, who are hundreds and thousands of miles away from her.
Speaking of common dating myths, when you register on a dating service, don't expect that all the prettiest and smartest ladies will immediately start emailing you. You yourself can identify a person you'd like to know better without spending hours chatting with them. To do this, you need to read through profiles, take advantage of the site's search engine, and ask only those questions you're interested in. Even if you don't want to write first, then there's another trick: users, whose profile you visit, receive an alert, and some of them may want to check out your profile or send you a message. But if you expect any result from registering on a dating site, you need to put at least a bit of effort.
Myth 4: Internet-based relationships are short-lived
This is one of the dumbest myths about dating. If you take a look at the statistics, you'll see that the percentage of divorces is very high nowadays. And it doesn't matter whether the couple met online on some social network or at a mutual friend's birthday. We often marry hastily and rashly. Even people in their 40's and 50's can become victims of romantic adventurism. There's no evidence to suggest that a relationship built by a man and a woman, who found each other online, will be weak. On the other hand, it would be an exaggeration to say that your online partner will become a perfect match for you. Human relationships are much deeper than the answers to the standard questions of some dating site questionnaire, and it's much easier for you to understand who is before you when chatting in person.
Myth 5: Dating online is embarrassing
The next myth actually has a logical explanation. Back in the old days, the Internet used to make people a bit prejudiced towards it, like all unknown, new, and mysterious. That's how such things as interracial dating myths appeared in their time. Many are still ashamed to confess that they have a profile on a dating website. But there's nothing to be ashamed of! It just means that you know how to use modern technologies. A couple of years ago, many believed that online dating has nothing to do with real marriage, happiness, and family relationships. But the experience of happy couples proved otherwise. Although everyone knows that online dating isn't much different from real dating, the share of negativity in judgments remains, nevertheless.
According to some Christian dating myths, most dating apps are associated only with one night stands. Well, it's partially true, but this isn't what they were intended to be. Not everyone is looking for sex without any obligations. To increase the chances of meeting a "normal" person, you should choose apps and websites that aren't plagued by such reputation. If you're aimed at meeting a worthy life partner, follow your impulses and desires and not the opinion of a faceless crowd. Remember, you'll be living with a person, whose opinion will be important and valuable to you, and not with the society that tried to keep you from your happiness.
Myth 6: You must wait three days after the first date, before writing to your partner again
The rule, telling that a man and a woman shouldn't call each other and meet within three days after the first date has long been considered obsolete and irrelevant. In fact, this three-day rule myth has never worked. On average, couples can't wait longer than a day and a half before reaching out to each other. In practice, this means that after a date that ends on Saturday at 11 pm, you're likely to write to your partner somewhere at 12 am on Monday.
Funny enough, but the gradual cancellation of the three-day rule was influenced by the development of modern technologies, that is, the Internet. We always have a smartphone at hand, so we can reach out to our partners via Twitter or Facebook, and this makes a three day rule a little outdated. But anyway, following this rule, you risk showing yourself in an unfavorable light. You may come across as an arrogant person.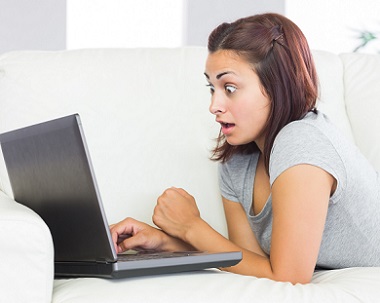 Myth 7: It's impossible to find seriously-minded people on the Internet
That's another mistaken belief on our list of dating myths. Try telling about it to those people, who met online, successfully married, and created a strong and united family. Or read examples of happy stories on the forums, and you'll see that the Internet is full of determined people, who look for happiness. You see, everything depends on the purpose for which a person registers on a dating site. There are people, who don't want to start a serious relationship. They just look for a chat, some support, or mutual understanding, but they don't need a life partner. Some users mention it in their profiles on dating sites or in messages. You can also understand it from what your companion says about herself and her past. As a rule, such people avoid personal topics, preferring empty, meaningless conversations.
On the other hand, there's no place for too much romanticism and hope online. There's no guarantee that you'll meet your love on a dating website. Some people play this roulette for years and never win. So, if online dating doesn't work, maybe it's just not for you.
In conclusion
These were the biggest dating myths you may find online. Now, here's some truth about online dating. They say that when we meet someone online, we open our soul to them. And our attitude towards this person is based on pure sympathy. It's not affected by our companion's financial capabilities, social status, job, appearance, or bad habits. Often, online dating completely lacks any mercantile background (except the cases when the financial side of the issue becomes a decisive factor, and the girl is looking exclusively for the sponsor).
Dating doesn't fall under any laws and rules, as there is no universal formula for the harmony in a relationship. Remember that true love knows no obstacles. Today, a lot of couples meet online. Sure, some of them get disappointed, but doesn't that mean that the Internet has become an important, integral part of our lives? If so, why miss a real chance to meet true love? You will not lose anything, spending a day or two on a dating site.