The first date determines the development of the future relationship. There is nothing wrong with a classic dinner and a movie. However, would it not be better to add a little spice to the relationship? After all, the first impression is the most important thing, and if you think about the first date with a Russian girl, try to change the usual order of things and surprise her with some good first date ideas.
It is not so hard to make the first date a little bit unusual, you just need to show some ingenuity, imagination, and allow some time, of course. If you decide to date a Russian girl and make a surprise for her, do not be shy. Ask the girl about everything she likes: gifts, music, her favorite places, and dreams (maybe it is you who can realize her dream). Ask her about the vision of a perfect meeting, by the way (just to avoid choosing the wrong place, gift, etc., in the future).
The girl will be happy to tell you everything, and you will be on top (you will get a key to her desires, so, you just have to use it). She will be pleased that you are interested in her so much. Therefore, there are several first date ideas that can help you impress the girl if you do not know what to do on a first date.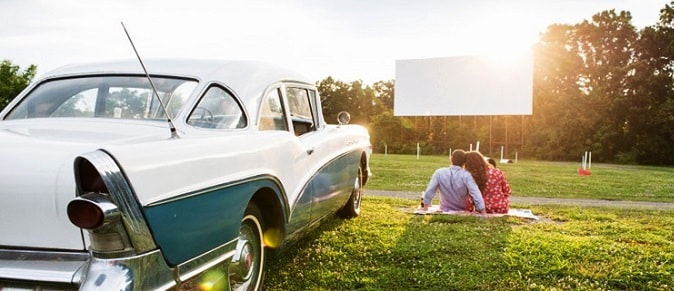 Take her to breakfast
The first date advice sounds like that. Such a date will surely surprise the girl at the very beginning of your future long-term relationship. If you ask her out not to a banal dinner but for breakfast, it will give both of you a good mood for the whole day. If you cook something yourself or order food in a restaurant, you can arrange a morning picnic in the park. This will create a pleasant and romantic atmosphere.
Take her to dinner on the roof
If a dinner at the restaurant is a too hackneyed idea, then try to dine together on the roof of one of the skyscrapers. A stunning view over the whole city will be opened from a bird eye height. Fresh air, a gentle wind, an amazing view – all these are just the minimum of the charms provided by a hospitable roof. In any social network you can find "stalkers" who will lead you to the roof of any favorite high-rise building, and, if necessary, will help organize a dinner with wine and a white tablecloth.
There is always a luxury alternative, you can go to some restaurant on the roof or order an individual (for a couple) culinary master class from the chef. Anyway, you will remember the first date with a Russian woman if you make some efforts.
Ask her for tasting
A good alternative to dinner can be an exquisite wine or high-quality Chinese tea tasting. If both of these sound too simple, there are exotic options: cooking cocoa according to Indian ritual traditions or a ceremony of mate-drinking.
Ask her to the theater
Theater with live actors can become a wonderful experience and one of the great first date ideas. Many couples do not use the theater as a place for dating, because they do not realize what amazing emotions this can bring to them. It will definitely be better than any movie, which has already become a routine thing. If your girl is a creative person, she will appreciate the idea.
Offer her to become a tourist
If you are dreaming about Russian women dating and thinking about all the possible variants of the first date, pay your attention to this item. Become a tourist in your own city. Sometimes people neglect the mass tourist places and entertainments for the guests of the city, but they also have something special. When you are close even to something beautiful, you begin to perceive it as a routine after a while. Take the opportunity to learn about your city more looking at it through the eyes of a tourist.
Offer her to awaken the inner child
Find a large playground and remember your childhood. Play hide and seek, push her on the swing, chase each other, there are so many different options. Awaken your inner child and let them free. When you are going to date a Russian woman, this will be one of the best ways to get to know each other better without being afraid to look stupid. People are real at such moments of life. Anything that bothers them vanishes.
Take her to the museum
Perhaps, a museum with classical art is not a pleasure for everyone. The museums of contemporary art will be a good option for such occasion. Many people say that there is nothing more fun than going to the museum of modern art with a friend trying to understand what the author wanted to say through his masterpieces.
Ask her to go fishing
Well, it is not as strange as it seems at first sight. If you know that your girlfriend loves nature and you are interested in it too, go to the lake or to the river. Moreover, it is not so important if you have a boat or you will fish from the shore, the main thing is that you will have the opportunity to talk and get to know each other better. In addition, many girls like to see the guy "keeping busy."
Go to the stadium
If she is active and athletic, and she looks more organic on the stadium seat than in the theater hall, then take her to the game! Even if you do not follow the progress of your team, find something that will be interesting for both of you. If she does sports, visit her workout, and then go to a café with healthy food.
A very good option will be rock-climbing. It is one of the funniest things! It is best to arrange a competition between you two. If you want to add excitement to the game, then set a prize. For example, the winner will get a kiss.
Take her to play paintball
This is one of the most eccentric ideas, but it is very cheerful. Paintball is not for weaklings, it is a very active and sometimes traumatic sport. Nevertheless, there is no pleasure comparable to the energy you get from chasing the "enemies", from the awareness of your agility, and from the developing a strategy of winning.
Ask her to a place where you can light a fire
You will need to find a place where you can make a fire. If you know some cozy place with a fireplace, it will also work. A flame has wonderful attractive properties. It cleans and brings together. After dinner or a few snacks, sit back and enjoy the flames and crackling of firewood. If there is embarrassment or some tension between you, this will be an excellent place for the first date.
Invite her to a concert with live music
If you think about Russian girls dating, you can invite her to a place with live music. No matter what style of music it will be, make sure that you can dance. In the evening, you can have an unforgettable romantic date with live music in the background. Even if your relationship does not grow into something bigger, in the end, you will not forget this night.
Offer her to play in progression
One of the best ideas is to change places. The idea is to change the place with each serving of the dish. Start with an aperitif in one place, then choose a restaurant with a panoramic view of the city for the main dish, and find a place with a fireplace for a dessert. The girl will never be bored with you!
Each girl is unique. Therefore, before you ask your girlfriend out on a first date, you should find out what she is interested in and what will delight her.