Why Romantic Getaways Are so Important for the Relationship Development
We all need getaways from time to time. It is important for us, as sometimes we need to restore ourselves. We need getaways when routine takes over making us asking ourselves "What is this for?" or "What am I doing?" If you feel lost and find it extremely difficult to see the mere reason of your actions, this is the very first sign why you need a getaway.
The same can be said about relationships. The worst enemy of the relationships is a routine, and whenever you feel that routine starts slowly strangling you, your best choice is a getaway. And while it may be not that necessary with western women, romantic getaways are a must if you're into Russian girls dating. Now, let's take a detailed look on why getaways are so important for the relationship development.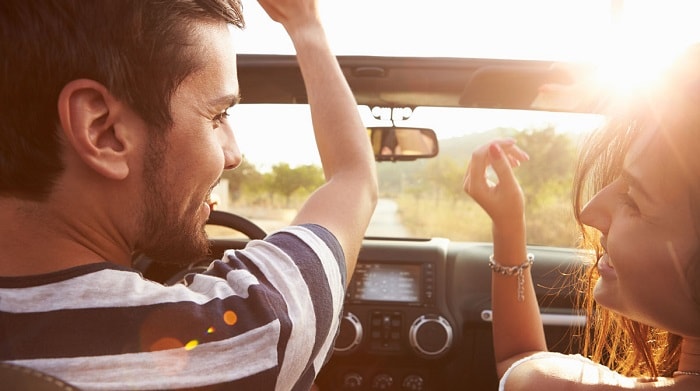 You Can Get Romantic Once Again
When you are together for quite a long time, routine starts poisoning your relationship and gradually killing the romance. You both have your daily chores, either at work or at housekeeping. And it won't take that long before you start hating each other than it may seem. She'll start hating you for coming home too tired after work, while you will start hating her for not understanding that you are definitely not having rest at work.
Before you decide to talk it over, your relationship will be swaying. Sometimes words are just not enough to prove that you still care for each other. If you are feeling that something like that is about to happen, it is time for romantic getaways. A small trip allows you to go far from your everyday life, and there are only two of you once again. The feeling of absence of the rest of the world makes you care about each other. You are sort of getting acquainted once again, getting to know the long-forgotten sides of your partner, as well as seeing the new ones. And you may feel that love is in the air again.
Your Relationships Get Stronger
Romantic weekend getaways make you two stand against the world. During the weekend you have no jobs, careers, and daily chores, thus you start caring about each other, as your relationship is not distracted by aspects from the outside. The bonds are getting stronger when you spend more time together, and your careers are unlikely giving you that chance. Spend weekends together and your relationship will get stronger. But mind that you should spend weekends differently, because otherwise you'll be substituting one routine with another, and that's not going to lead you to any solutions. You're most likely to start hating weekends as much as everything else and thinking of them as something that distracts you from your career. In other words, moving from one dead end towards another won't change anything.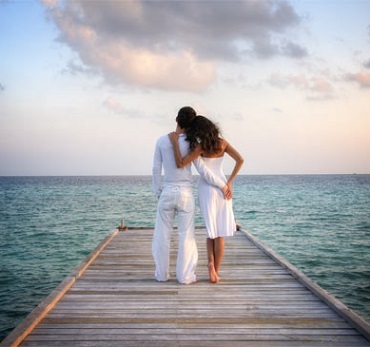 Your Passion Will Revitalize
Probably, one of the reasons why you're into Russian women dating is learning that they are fantastic lovers. Now think how your fantastic sex will feel when you're both tired every evening. Pictured that? Yep, it's pretty much a post-mortem shot. That's why you need your romantic weekend getaways. Such weekends allow for rediscovering each other sexually. Nothing distracts you anymore. You don't have to choose between sleeping and having sex, as you usually do in the course of a business week. Mind that couples that rarely have sex are less happy than those who have sex a few times a week or every day. Sex is a manifestation of your love, and with the absence of it, something starts feeling absolutely wrong.
7 Ideas for Romantic Getaways for Two
While the previous passages gave you the idea how to spend weekends with your hot Russian bride, you still may face problems, as you may be lacking the ideas of the destination of your romantic getaways. So, if you are facing the shortage of where your romantic couple getaways should take place, check out these 7 ideas.
Fez, Morocco
You may not be a fan of hot places, but your Russian bride is definitely is, taking into consideration the cold winters of her homeland. Besides, we are talking about isolation from the world, thus Fez is your perfect desert escape. Fez is no Marrakesh, but nevertheless, this medieval city allows a glimpse into the Morocco's soul. Still, boutique hotels can be found there. You may stay in Riad Laaroussa, which has all the modern conveniences, but it is housed in the palace built in the 17th century. So, don't be surprised with suites having mosaic floors and antique furniture.
When in Morocco, you should try their traditional dishes, and the best place to do so is Riad Ibn Battouta restaurant, where you can taste lamb chops on a glass-roofed patio.
Chassignolles, France
When you are into Russian women dating, you know that you must have at least a few romantic weekend getaways in France, as Russia and France has a long and interesting mutual history, mainly being frenemies of a kind. Once again, need some isolation from daily chores? Chassignolles is your escape to the secret village. Being France's largest national park, Chassignolles offers its visitors long, extravagantly lazy days spent communing with cows and admiring the accidental land art created by farmers. Actually, it may get you a feeling like you are in a different dimension, basically what you need for your getaway. Auberge de Chassignolles is the only place to stay in the village. Although the hotel might not be that amazing, the views of the village's 12th-century church and the surrounding wildflower meadows are breathtaking.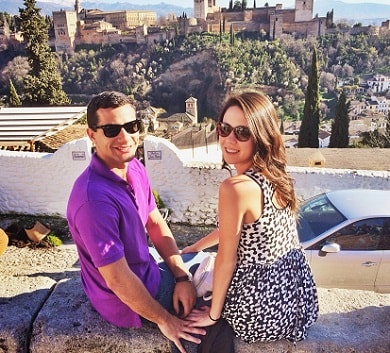 Granada, Spain
Granada is your urban retreat and one of the best romantic beach getaways. Here you can observe ancient Alhambra, as well as the narrow Moorish streets. And you can see within a walking distance from Palacio de los Patos a building, built around the 19th century but redesigned with sparkling white modern interiors. If you enjoy contemporary touches, like mirrored tables and mod-patterned rugs mixed with the original elaborate wood moldings and mosaics, you should book a room in the old palacio. Granada is full of souvenir shops, restaurants with delicious meals, and of course a lot of beaches. What's the point in urban retreat? Well, maybe none if you are going to Moscow or New York, but an urban retreat in the country foreign for both gives you that isolation, required for recharging your romantic relationships.
Vico Equense, Italy
You may consider traveling to Italy dumb, but dating Russian girls, you need to know that Italy is a special place for them. A place of romance and fun. So, here we go with Vico Equense, another romantic beach getaway in a secret village. A crenellated castle, clifftop church, and pebbled beach make Vico Equense perhaps the most dramatic, though surprisingly undiscovered, village in Italy. So, Italy, a lot of delicious food, such as cured meats and cheeses, as well as sotto with porcini and mullet and ricotta preserved in wicker baskets. And you can taste it either in Torre del Saracino restaurant, based in a 7-th century tower, or enjoy breakfast of cappuccino and croissants on the balcony overlooking the bay, in the Hotel Capo La Gala, which is a stone-studded cliff-side lodge situated outside the village.
Bora-Bora
Do you need a complete quintessential far-flung escape, then look no further than Bora-Bora – an absolute South Pacific idyll, where barrier reefs meet cobalt lagoons, and volcanic peaks rise above the tropical rain forest and powder-soft beaches. Order a bungalow at Four Seasons Resort with a view of the lagoon and Mount Otemanu. Here you can have a trip to the pearl farm, lounge on the deck of a boat, and have some leisure time at the white sand beaches. What can revitalize and reinforce your romance more than a trip to Bora-Bora, a place that feels like a paradise on Earth?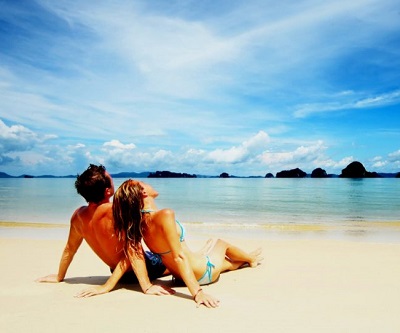 Hobart, Tasmania
A little wine for revitalizing your romance? Look no further than Hobart, the heart of Tasmania's burgeoning wine. Literally the heart, as Hobart is a heart-shaped island, which thanks to wine and its foods made it a chic eating destination. So, a little bit wine paired with delicious food can make you open to each other. Book a room at the Islington Hotel, and enjoy the beaches, jazz performances at the Museum of Old and New Art, and visits to wineries, such as over-fifty years old Moorilla. Not sure if it would be a pleasant adding to your trip to Hobart, but you can also spot the real Tasmanian devils there.
Bali
Another paradise on Earth is Bali – the land of impossible beauty, with wide beaches, elaborate Hindu temples, and terraced rice paddies unfolding against the mountains. If you are looking for a scene, your perfect choice would be Anantara Seminyak, a hotel built in the mountains. You can observe the Indian and the Pacific oceans, sitting in one of the roof-top restaurants of the resort, while enjoying the live music and eating lobsters, squids, and shrimps. If you like spiritual attraction, Bali is the place for you, as Pura Luhur Uluwatu, the 11-th century temple, is situated there, on the edge of the 230 feet high cliff. Traveling to Bali is like traveling to another planet, which will definitely make your relationship stronger.