Christmas and New Year 2018 is coming! It's time to pick up Christmas gifts for her and plan your winter holidays. We offer you 10 most desirable gifts in 2018 and the list of most lovely Christmas gifts.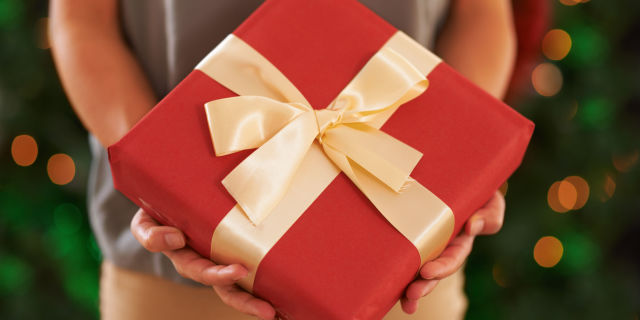 Christmas Gifts As A Sign Of Love: How Does It Work
You will not see jewelry, perfumes, cosmetics, and fitness dumbbells here ... – stuff you usually get when searching for "what to get her for Christmas" on the web. We present a selection of interesting and lovely Christmas gifts that you can either buy or create with your own hands. Such gifts are unique and will 100% let her know how you feel about her. And most importantly they will cover your beloved with warmth and care.
Let It Snow: Three Holiday Romances
The "Let it snow: three holiday romances" by John Green, Maureen Johnson, Lauren Myracle. This is a New York Times bestseller. Thanks to the three young authors you have the chance to remind your beloved about the magic of winter holidays, shining on three hilarious and charming tales of love, romance, and breathtaking kisses. Well, the book is considered to be a standard and not really personal gift, but this is not any book. This story has the spirit of Christmas, including sparkling white snowflakes, gifts wrapped in ribbons, lights, and snow.
Warming stories to read is a splendid idea. Such gift and a hot beverage is a nice couple when it's cold outside and the snow is falling.
Ugly Christmas sweater
Perhaps, an ugly cute deer knitted sweater is what you are looking for. Well, what can be more Xmas than deer and what can be cozier than a knitted sweater?! There is a zillion of Christmas sweaters to choose. Besides, if you are looking for Christmas gifts for mom, knitted patterns will do, as well. You may order Christmas family sweaters for everyone. This is a great way to start a new tradition.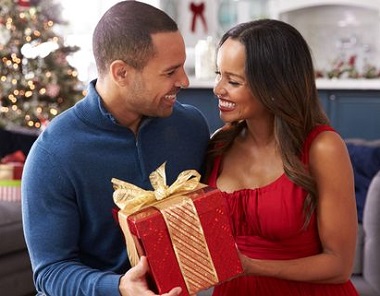 Knitted hats, gloves, scarves, blankets – this stuff is always wanted when winter comes. Consider the option of buying knitted clothes for the whole family. Well, it does not matter whether it's a T-shirt or a sweater, the gift will warm up your family and make you even closer. Vintage knitted stuff is also cool Christmas gifts.
Homemade Christmas tree ornaments
Homemade Christmas gifts are, obviously, a splendid idea if you want to give her something special. Of course, the easy and the short way is to buy a Christmas ornament. However, imagine how nice it will be for her to receive something, made exactly for her. Let her know that her Christmas gift was created specifically for her. In addition, the fact that a tender Christmas angel or a colorful Christmas tree topper will remind of you every year is no less pleasant for you. There are many ideas for Christmas decorations online. Besides, you do not even need special skills to make some. Well, if you want to come up with something more specific and extravagant, you may visit a master class and get to know how to come up with your dream-ornament.
Pajamas
Just imagine it: your beloved will think of you every time she goes to bed and every time she wakes up. This is a warm and romantic Christmas gift. The prices for pajamas are as diverse as their range. Just keep in mind that this is a winter pajama you are looking for. Don't bother her with a g-string and a top. Choose the one to warm her up when you are at work, for example.
Be careful, some pajamas are synthetic. Most of those cute funny animal pajamas are synthetic, as well. Thus, you should check the label. The clothing should be natural, especially if you are wearing it all night through.
Christmas Gift Ideas For Her
Check out the list of the most wanted Christmas gift for her 2018:
Nespresso Lattissima coffee machine
A coffee maker is a highly desirable Christmas gift. Now, this is something you don't hear every day: the coffee machine will both remind her how caring you are and help make better coffee for you. Despite the fact that the gift is purely technical, it has its romantic part. A big cup of delicious latte and the snowy street outside the window. I bet you are looking for some romantic Christmas gifts for her. Well, who says coffee maker lacks romance and tenderness?
Tile
If you want Christmas gifts for her to be memorable, you should consider giving her the Tile. It is a literally memorable gift. The tiles are small tracking devices. They perfectly fit whatever you are looking for. I bet she was late for a date with you saying that she could not find her wallet or her phone at least once. Well, with the tile she won't have problems finding her most important items. Thus, if you are a key-loser, just put your tile on a keychain. If you have left your phone somewhere in the house, just tap your tile and the phone will ring, even if the silent mode is on. Well, I can't tell about the best Christmas gifts for her specifically, but this one is 100% lovely.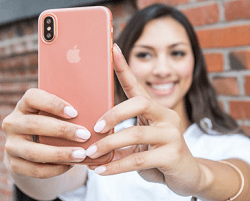 iPhone X
A smartphone is probably the most desirable gift for Christmas and New Year 2018 for ladies all over the world. Thus, you have a 100% chance to please your beloved and purchase a dream-phone. Along with great functions Apple provides, she will get the most popular accessory for women. There is a zillion of ladies, who are crazy about iPhones. Besides, if the one has already got the gadget, I give you 100% that she will want more (meaning next model).
Smartwatch
Another technically brilliant gadget. This one appears to be my #1 on the list of great Christmas gifts for her. If you are not really interested in modern gadgets, you will be surprised to know that smartwatch is able to manage your life no worse than your smartphone does. The first and the very basic function is taking your phone calls. How many times you and your beloved had the talk on the matter of the dozen of missed calls from you? If more than once, you should consider the smartwatch as one of the best Christmas gifts for her.
Jimmy Choo shoes
Jimmy Choo shoes is another proof that a brand does not require centuries to become the leader in the fashion industry. The thing is if the creator is really talented, it will do several years for the brand to become popular and make all the Hollywood stars, as well as other girls all over the world, favor it.
Action Camera
Action camera is considered to be the best Christmas gift for her extreme hobbies. If your couple is into skiing, for example, the action camera will help you capture the best moments. Besides, action camera enables you to create cool and interesting videos of high quality. It is protected from moisture, so no snow will spoil the picture. By the way, this is a great way to make your Christmas party unforgettable.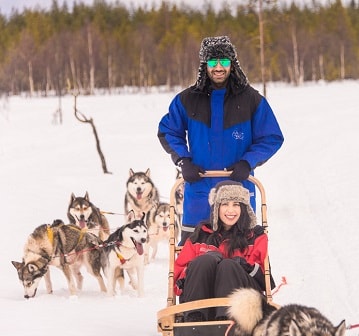 Rovaniemi in Lapland, Finland
Looking for cute Christmas gifts for her? Take her on a trip to Rovaniemi. I assume Lapland is the best place to celebrate Christmas. Of course, you may take your woman on a trip around the world, but Lapland is the center of Christmas. This is the place filled with the solidity of Christmas. Located just north of the Arctic Circle, Finns argue that it makes a much likelier home for Santa than even the North Pole. What better place to meet the jolly ol' fellow than in a frozen winter wonderland of deep snow and pine forests.
Tablet
The tablet is ranked as the second most popular Christmas gift ideas for her. Such a gift will help her have fun, socialize with friends in social networks, watch favorite series, manage her business, and will help her in scheduling.
Power bank
A portable battery has become the most popular and, more importantly, useful gift in recent years. And the New Year gift too. Most likely, any person will rejoice at such a presentation, given that virtually any mobile device has autonomy problems now. A power bank is a practical gift that will increase the battery life of the device and allow you to stay online as long as you need it.
Christmas card
There are dozens of great DIY Christmas gifts for her. Christmas card is a vintage and romantic present. It may be either funny or sophisticated. The best thing about Christmas card is its uniqueness. Of course, you may come up with other unique Christmas gifts for her, such as tree toppers or ornaments, but the card is a pure classic.
Ella Fitzgerald Record
This is another vintage Christmas gift. Go to a specialized store. If you are not sure which record to choose, ask an expert to help. By the way, Ella Fitzgerald will be a good choice, if you are looking for a vintage and romantic present. Just imagine dancing with your beloved to Ella Fitzgerald's jazz.
Earrings
Well, there is no way you can spoil such a gift. All you need is to make the right choice. Note, you may pick a pair of funny and Christmas related (silver snowflakes, for example) earrings if you are sure that your lady will like it. Otherwise, pick something more sophisticated. Good old classic will do.
The winning strategy to pick a perfect Christmas gift for her is to make it wholeheartedly. Good luck and Merry Christmas!