What was the go-to way of meeting other people with the intention of establishing romantic relationships back in the day? Well, you didn't really have much choice there, most people got engaged to their coworkers or friends that they grew up with, and it's all fine and good, these methods still have their place in our lives. But the times have changed and people turn to online dating in order to meet someone in their lives. People go online to meet girls and boys for a casual relationship, they go online to find a partner for life, and Snapchat is one of the ways to find a romantic partner in life.
Today we will talk about the art of flirting with girls on Snapchat, signs she's flirting on Snapchat, is flirting online cheating, and etc. But the first thing that we should discuss is the importance of flirting online and why it is so popular right now.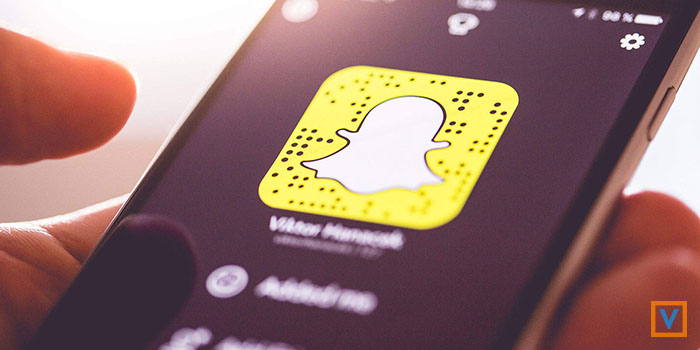 Why online flirting is so popular right now?
Online flirting is hard to define, as there are literally thousands of services and sites by using which you can engage in flirting communication with another person. Some of them were made for that reason, some of them were made as big social networks. One thing remains clear, online dating and flirting are, after all, just more convenient than their real-life alternatives. You can be sitting at work, drinking coffee, and start a conversation with a beautiful woman, exchange photos, and just talk about life. There are different services that offer different features to their customers, such as video chats, search filters, various gifts, and much more depending on the niche that a service occupies.
Ok, let's say that you want to meet a single female online by using Snapchat, what should you do?
How does it work?
Well, it all depends on a site, service, or app that you plan on using, but, today we are going to turn our attention to Snapchat. In the case of Snapchat, you just have to go to either App Store, or Play Market and download the Snapchat app, it will be very hard to miss it.
Run the app and press the "sign up" button, you will be sent to the registration page where you will have to enter your data. Enter your first and last name, then press the "sign up and accept" button. Then enter your birthday, and press "continue". Then choose your username, set a password to your account.
The last thing that you are going to need is to validate your phone number. After entering your number, you will receive a message with a code that you will have to insert it in the app. And the rest is up to you, you have all the freedom in the world to exchange messages and photos with the people you find interesting.
Online flirting risks
While online flirting and dating are extremely convenient, you can date other people from the comfort of your home or workplace, there are certain risks that should not be ignored.
First off, you have to realize that dating scams is a very real thing and it's a threat to your online security. People will pretend to like you, they are going to say that they fell in love with you at first sight, and pretend to be either successful businessmen or hot single women that just want to have fun.
In both situations, it all sounds very intriguing, it makes you feel loved and thus, it is quite likely that you will start feeling some form of sympathy back to that person. After some chatting and when all the words of love have been exhausted, they are going to tell you that they've themselves in some sort of trouble, one that requires your financial help, there's nobody else but you (for some reason). It is, most likely, very urgent, and there is no time to think or discuss it.
And, of course, this is all a plan, a trap. The urgency of a situation only makes it harder for you to rationalize the situation and figure out whether or not you are being fooled.
Never exchange private photos with someone you don't know, especially if you are engaged to someone. Your correspondence will then be used in order to blackmail you and your partner. Never give neither your personal data or your money to anyone you meet on dating services or social networks. There is a difference between honesty and being a fool. Now let's talk about some steps on your way to success at flirting with girls online.
Snapchat flirting: 5 steps to success
If you are new to flirting with an app that's full of random filters, bitmoji, and disappearing messages, this can be quite challenging to get used to all of these things. But how can you define flirting on Snapchat? Well, it's no different from any other messenger in this regard. However, there are some peculiarities that you should remember in order to increase your chances of finding a partner and establishing a relationship with them.
Instead of relying on your humor and quick wits, you can use the many features that Snapchat provides you with, some extra goodies that really make it easier to flirt. Do you want to go on a sexual path or go on something more sarcastic and playful? No matter which flirting method you choose, using Snapchat for flirting is a great way to introduce yourself to the technologies of the dating world.
1. Keep it easy
Snapchat is for fun, so make sure that you are having lots of it. Playing it too seriously with declarations of love or in-depth conversations is risky and may be taken the wrong way. Snapchat is also great for short conversations because messages and images disappear, so don't send anything too important. Keep it easy and fun.
2. Keep it short. But not too short
You can send a photo that will remain open for five seconds. 10 seconds is too long, and one or two is too short. The one you flirted with will not be able to make fun of you if your message disappeared too quickly. Use the limitations and features of Snapchat to your advantage.
3. Be yourself
It's easy to hide behind all the filters and features of Snapchat. And while the filters are great, be sure to be yourself. If you're sarcastic and boring, this doesn't mean that you will not be able to attract anyone. Flirting on Snapchat can be fun and easy, but the goal is to end up moving this flirting from your phone to real life.
4. Try video chatting
How to tell if a girl is flirting on Snapchat? She will, most likely, send you a lot of videos. Videos are much more interactive than photos or disappearing messages. Take your flirting to the next level with a short video. Lip sync your favorite song or show that your pet is doing something funny. Videos allow you to share a lot of different things with another person, from the most basic things to something rather more erotic in nature.
5. Use Bitmoji
Bitmoji is an interesting way to add some uniqueness to Snapchat's flirting session. You can create a cartoon by using bitmoji. You can make it look like you. Everything from eyes to hair and even clothes. Then you can send these animations to your fans via messages or add them to your stories. Bitmoji provides you with some amazing animations and other cool features.
6. Be active in your stories
It is unlikely that you will flirt all day. Thus, you can continue your communication with the person of interest by updating your stories. You do not need to update them every hour, but around five stories a day is good. If you want, you can share some stories that are directly related to the interests of a person you like, as you watch their favorite TV show, for example. This may be the topic for your next conversation on Snapchat.
7. Be creative
Do not send the same photo over and over again when you take the same type of photo of yourself and use the same filters every single time. New filters appear every day, so try them out. Photos and videos on Snapchat are only temporary, so there is no need to be embarrassed. This is the whole point of Snapchat, you want to have fun with it.
Best flirty lines for Snapchat
Sometimes, honesty and being straightforward is the best way to attract one's attention. It doesn't work on everyone, but, sometimes, if you are witty and charming enough, such an approach can be quite productive.
"You're coming over tonight to watch Black Mirror and make out."
"____-____-____, fill in the blanks, I need it for my exam, it's very important." Sometimes, the best approach to flirting is being funny and come up with some rather "interactive" openers. Here are some examples:
"Maybe you can help me out. I forgot my password to my account and when I hit "password hint" it keeps telling me "Jessica's phone number". Think you can help me out here?"
"Did I tell you I'm writing a book? It's a phone book and it's missing your number."
There are funny and ridiculous ones, like the following:
Truth or dare?
Haha, I'll go with the truth.
What is your spirit animal?
A bulldog, what about you?
Whatever animal has sex with bulldogs.
Haha, so what are you up to tonight.
Or...
Do you like driving cars or other vehicles?
Nah, but I like being a passenger, what do you drive?
02 WRX with an STI swap.
So when are you taking me for a ride?
Whenever you want, then afterward we can go for a drive in my Subaru.
Snapchat flirting: main tips
Now let's focus on some tips on what not to do when it comes to flirting on Snapchat in order to fall flat on your face.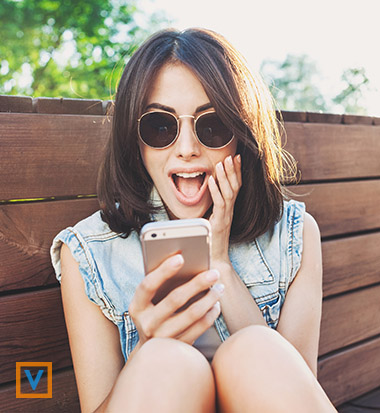 1. Do not overdo it
The balance between messages and photos is very important when it comes to Snapchat dating. If you have a conversation that is more than just an exchange of a few cute flirty messages back and forth, keep it in the message section. Also, do not overdo it by sending multiple messages at once. This might work when sending text messages in other apps, but with a Snapchat message, things can get confusing. Messages disappear and are even sent out of order, so wait for a response before sending anything else.
2. Do not update your story too much
How to flirt on Snapchat? Being active in your stories is great, so you will indirectly flirt with your love. But don't overdo it. No one wants to see what you do every second of the day. Of course, you can post photos of your tasty lunch, a long line at Target, and the funny way your cat is cleaning his ass, but no one, especially your loved one, should see you on the toilet. Also NEVER text someone on Snapchat and ride. This is not only insanely dangerous but also disables anyone who considers driving a responsibility.
3. Use something but filters
What should you know about flirting with a girl on Snapchat? Use filters wisely. I love filters just like everybody else. It is fun to apply filters, have giant eyes and a small mouth or add dog ears to your face. Who knew this was where the internet would lead us? But let's keep it real too. Having a good sense of humor is good in flirting, but you also want to make sure that it's convenient enough for you to send a photo without a filter. If not, taking this flirting offline will be quite difficult...
4. Do not send nudes
Yes, I know that this is practically what Snapchat was invented for. Photos that disappear after some time are made in order to send nudes but don't do it. But what about a sassy picture that shows your bra? Sure. But keep it PG-13. After all, you never know with whom you are having a conversation, and whether or not they are evil enough to use your nudes and explicit pictures against you in the future. So keep it clean and PG-13.
5. Do not respond to every story
Is she flirting with me on snapchat? Well, maybe, but don't be overly obsessive. Viewing a person's stories is a great way to see what they are interested in. And even being the first to see it can be really sweet. But there is no reason to respond to each and every single one of their stories. Obsession is never a good way to lead a relationship, not everyone will be able to react to this.
6. Do not upload every photo that you make to your stories
This is one of the most annoying things you can do on Snapchat whether you plan on using filters or not. If you published something in your stories, do not send it to those with whom you are flirting. They will see it when they see your story. If it is vital, then ok, go ahead and send it to them, but this should not happen too often, maybe like once a month.
7. Be careful when it comes to sending messages to multiple people
Flirting does not mean commitment, so you can be flirting on Snapchat with several people at the same time. No judgment, you do you. But even if sending a picture to several people does not allow them to see the recipient, sending a message to several people at once does it. So be careful. Try to keep each conversation completely separate from each other so as not to cause any confusion.
Snapchat flirting is not a complex thing like brain surgery. Although flirting online can be intimidating, it should not be scary. Use what Snapchat has to offer to make flirting even more fun for you, it is all about fun and not anything else, remember that and you will not find yourself in any difficult situation down the line.